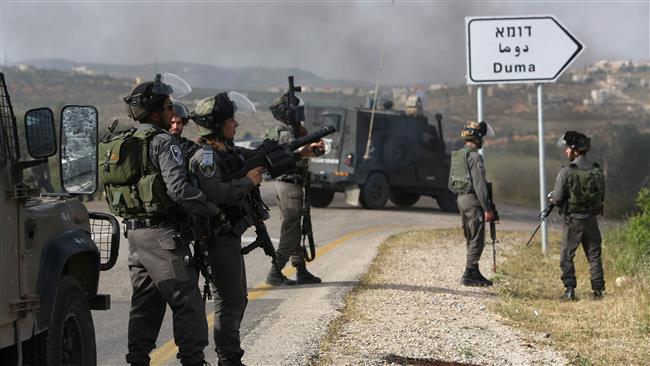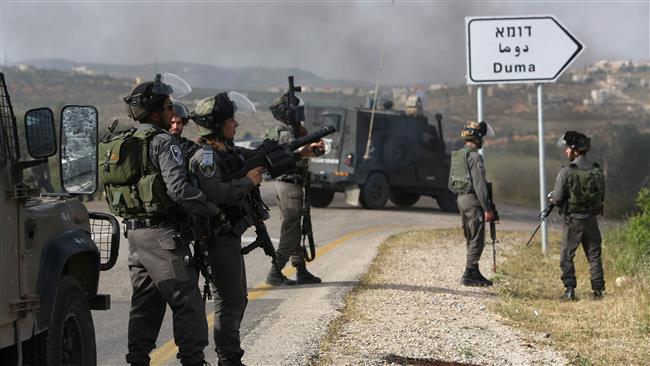 The Palestinian official said on Wednesday that the Tel Aviv regime's construction of illegal settlements "continues to entrench Israel's colonial occupation" and undermine the so-called peace process.
He further called on the international community to hold Israel accountable for its actions.
Erekat's remarks came after Israeli authorities met to discuss the construction of 288 settler units in the occupied West Bank.
Meanwhile, an Israeli NGO said Thursday that the Israeli regime has authorized construction of more than 200 settler units in the West Bank.
Hagit Ofran, a spokeswoman for settlement watchdog Peace Now, said Israel has given the green light for plans for at least 229 homes to move forward, saying they are now at various stages in the technical process.
Settlement building projects must pass through five administrative stages before winning final approval from Israeli minister for military affairs Moshe Yaalon.
There was no immediate response from Israeli officials.
According to Israeli rights group Peace Now, the Tel Aviv regime accelerated construction of illegal settlements across the West Bank in defiance of international calls for a halt.
The rights group said this week the number of settlements Israel plans to build in the West Bank more than tripled in the first quarter of 2016 compared to the same period last year.
It said that between January and March, projects for 674 settler units passed at least one of the steps in the approval process, up from 194 in the first quarter of 2015.
Later this month, Palestinians plan to submit a resolution to the United Nations Security Council in condemnation of Israel's settlement activity.
More than half a million Israelis live in over 230 illegal settlements built since the 1967 Israeli occupation of Palestinian territories in the West Bank and East al-Quds (Jerusalem).
The presence and continued expansion of Israeli settlements in occupied Palestine has been a major obstacle for efforts to establish peace in the Middle East.
Palestinians want the West Bank as part of a future independent Palestinian state with East al-Quds as its capital.
Gaza reconstruction 'faces lack of funds'
Meanwhile, Palestinian and other officials have expressed concern over lack of funding for the reconstruction of the Gaza Strip that was ravaged by Israel's 50-day onslaught in the summer of 2014.
On Wednesday, Palestinian Authority Prime Minister Rami Hamdallah called on international donors to "honor your obligations and effectively contribute to saving Gaza."
At a conference in October 2014, international donors pledged USD 3.5 billion to rebuild the Gaza Strip, but only 40 percent of the money pledged has been delivered, according to Palestinian officials, who cited World Bank figures.
Hamdallah, who was addressing a group of donors and United Nations officials in the West bank city of Ramallah, said authorities were able to repair more than 100,000 partially damaged homes, while giving compensation to businesses damaged in the Gaza war. However, he warned that funding was drying up.
Nickolay Mladenov, the UN's special coordinator for the Middle East peace process, expressed satisfaction over the Gaza reconstruction process, but said "the difficulties in Gaza remain."
Bashir Rayyes, the Palestinian Authority's coordinator for the Gaza reconstruction, said efforts were suffering from chronic shortage of resources.
"The big part of the third (of funds delivered) went to humanitarian assistance and feeding people and what have you. So, what we really have for the Gaza reconstruction is less than $400 million, way less than $400 million, and that in itself is a very big problem," he said.
The official said that that amount "only brings Gaza back to its previous misery in 2014, but that's not enough."
Rayyes said at the current rate, reconstruction of Gaza could continue until as late as 2020.
The Gaza Strip, home to 1.8 million people, has been under an Israeli siege since June 2007. The blockade has caused a decline in the standards of living as well as unprecedented levels of unemployment and unrelenting poverty.
In early July 2014, Israel waged a war on Gaza in which nearly 2,200 Palestinians, including 577 children, were killed. Over 11,100 others – including 3,374 children, 2,088 women and 410 elderly people – were injured in the offensive.
The United States has some criticism for its close ally Israel over Tel Aviv's "excessive" use of force against Palestinians in the occupied territories.
The US State Department has in its annual human rights abuses report criticized Israeli killings of Palestinians who purportedly attacked Israelis, saying nearly half of the Palestinian victims were not really attacking anyone.
The report cites 149 Palestinians killed by Israeli forces last year, noting that only 77 actually launched attacks and that the rest were killed at demonstrations or during "routine operations," and that many posed no threat at all.
The report also criticized the policy of "arbitrary arrest and associated torture and abuse, often with impunity" by the Israeli military.
The latest account comes weeks after US Senator Patrick Leahy called on the State Department to probe Israel for human rights abuses.
Israeli forces have killed more than 200 people since the tensions began to rise in the Palestinian territories. Tel Aviv claims the victims actually carried out attacks against Israelis.
The occupied territories have been the scene of heightened tensions since August 2015, when Israel imposed restrictions on the entry of Palestinian worshipers into the al-Aqsa Mosque compound in East al-Quds (Jerusalem).
Al-Aqsa Mosque is the third holiest site in Islam after Masjid al-Haram in Mecca and Masjid al-Nabawi in Medina.
At least 208 Palestinians, including children and women, have lost their lives at the hands of Israeli forces since the beginning of last October.