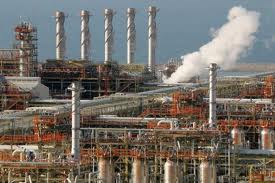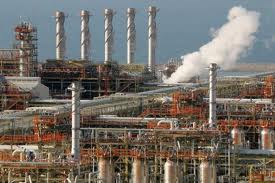 The visiting managing director of the Italian Oil Company Dettin described the Iran Oil Show 2011 as the best opportunity to become familiar with potentials of participating companies.
The 16th Oil, Gas, Refining and Petrochemicals Exhibition is currently underway in Tehran with participation of 1,550 domestic and foreign companies from 40 world countries.
Talking to IRNA, Luca Dettin said this is the second time he is participating in such an event in Iran, adding "I have a good impression from the previous year's exhibition."
He said the Islamic Republic of Iran enjoys a good market and has very big potentials, adding this would lead to generating many job opportunities.
Dettin also expressed hope that the event could result in signing of several cooperation agreements with Iranian sides.
The number of foreign companies taking part in the event shows a growth of 35 percent as compared to the same period last year and this indicates that these companies prefer their long-term interests and are not bowing to the arrogant powers' pressures.
Iran's oil industry has always been subject to various sanctions but its huge oil and gas resources have prompted the acclaimed international oil companies to invest in Iranian projects in spite of international pressures.
The exhibition opened in Tehran on April 15 and will continue until April 19.
The countries of Austria, Spain, Australia, Britain, Italy, Germany, Turkey, the Czech Republic, Denmark, Russia, France, the Netherlands, Norway, India, Singapore, Japan, China, Taiwan, Thailand, Saudi Arabia, Canada, and Brazil are participating in the Iran Oil Show 2011.
A ceremony marking the 50th anniversary of the founding of OPEC will also be held as part of the programs of the ongoing exhibition.