Europe
Italian divers wrap up Lampedusa search ops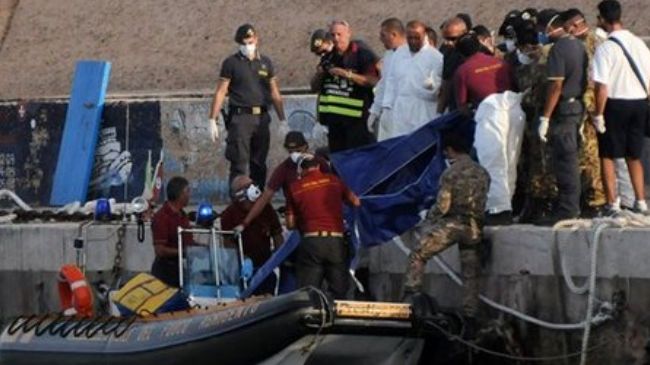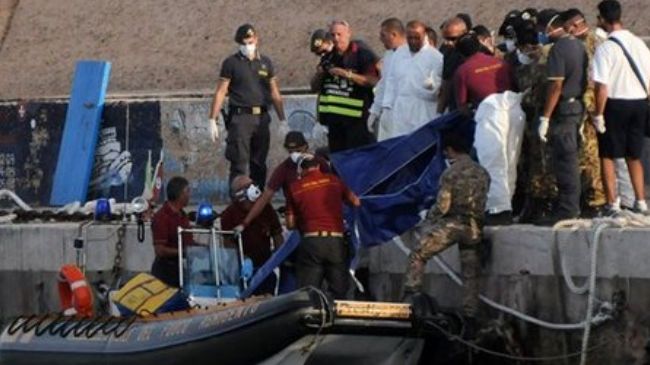 Italian rescue divers say they have wrapped up searching operations for African migrant victims who lost their lives in a shipwreck off Italy whose death toll reached 311 people.
According to Italian coastguard officials, nine more bodies were recovered on Thursday, a week after the boat, overcrowded mostly with illegal immigrants from Somalia and Eritrea, caught fire and sank near the island of Lampedusa.
"There are no more bodies inside the wreckage. The search will continue in areas outside the wreckage," a coastguard official said, according to AFP.
As sources reported, divers from Italy's coastguard both from military and emergency services participated in the rescue operations to recover victims from a depth of about 50 meters (164 ft).
During a visit to the island by the country's Prime Minister Enrico Letta and European Commission President Jose Manuel Barroso on Wednesday, it was announced that a state funeral would be held for the deceased but no date was set.
In addition, Barroso pledged 30 million euros (USD 40 million) of European Union (EU) funds to help refugees in Italy.
Every year, tens of thousands of people try to reach Europe in overcrowded, rickety boats, traveling in inhumane conditions.
In the last decade, more than 6,000 migrants have died in the Sicilian Channel. Even those who made it to Italy still remember their crossing with anguish.