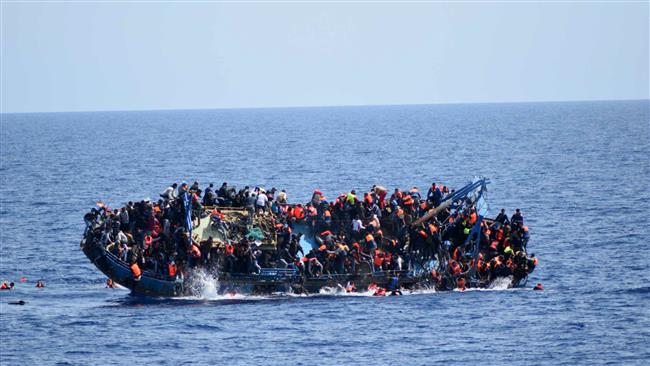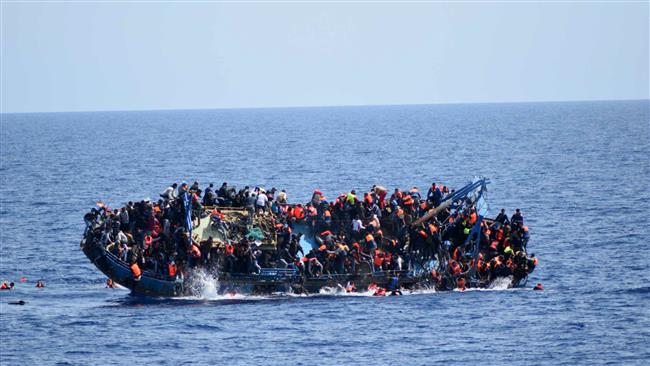 The Italian navy has released images of the dramatic capsizing of an overcrowded refugee boat in the Mediterranean Sea.
The incident occurred on Wednesday when the boat, crammed with people, overturned off the Libyan coast in the southern Mediterranean Sea. Almost all of the passengers from the sinking vessel were rescued by the navy.
The Italian navy said in a statement on the same day that the boat capsized "due to overcrowding and instability caused by the high number of people on board."
The navy said it managed to rescue 562 people. Five dead bodies, it said, were also found.
Women and children were among those rescued, but no details of their nationalities have been provided in reports.