Europe
Italian PM in Tehran with large delegation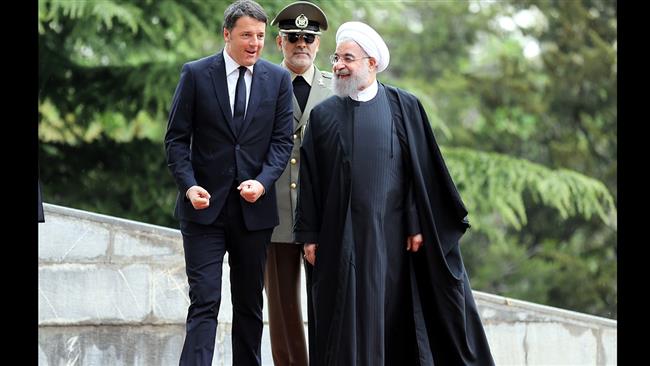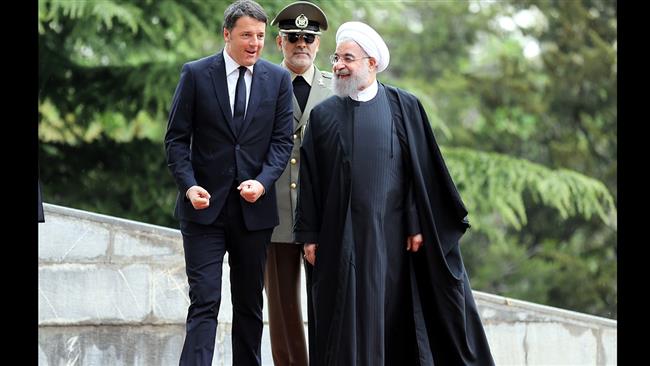 Italy's Prime Minister Matteo Renzi is in Iran for a two-day visit at the head of a large delegation to upgrade relations which have been warming following a nuclear agreement with Tehran.
Renzi arrived in Tehran early Tuesday with a 250-strong political and economic delegation, making him the first Italian official in such capacity to travel to the Islamic Republic since 2001.
Iran's Minister of Industry, Mines, and Trade Mohammad Reza Nematzadeh received him at the airport before heading to northern Tehran where Renzi was accorded an official welcome by President Hassan Rouhani.
Italian foreign minister, minister of infrastructures and transports, minister of economic development, and minister of agriculture, food and forestry policies as well as businessmen and personalities from Italy's public and private sectors are accompanying Renzi in the visit.
The Italian premier has described his visit to Iran as a political "investment," saying friendship with Tehran could contribute to the fight against Daesh, which has staged deadly attacks across Europe.
President Rouhani visited Italy in January for two days during which the two countries signed deals worth up to 17 billion euros ($18.42 billion). Renzi said then that business agreements Italy signed with Iran were "just the beginning" for the two countries.