Economy
Italians protest austerity in force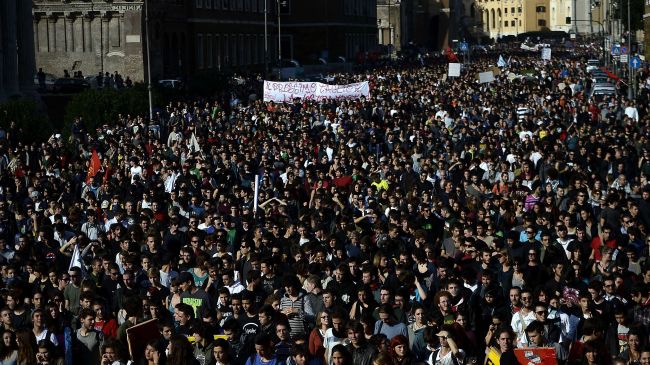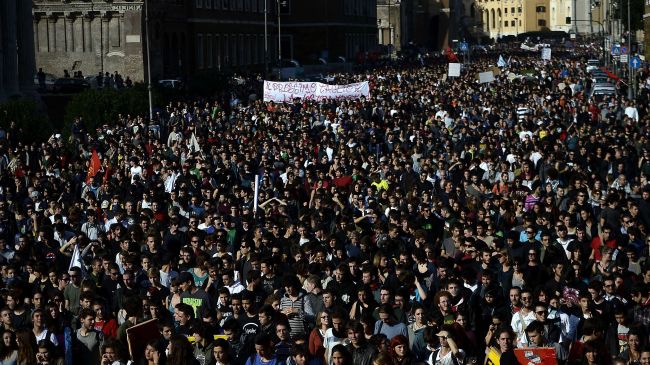 Thousands of Italians have taken to the streets in the capital Rome to protest against tough austerity measures adopted by the government of Prime Minister Mario Monti.
Thousands of anti-austerity demonstrators gathered in Rome's Piazza della Repubblica on Saturday, expressing their anger at the government's massive spending cuts.
Deep recession and the government's highly unpopular austerity measures have caused widespread public anger across Italy.
The government is implementing the belt-tightening measures to tackle its debt crisis.
The eurozone's third-biggest economy is estimated to shrink 1.8 percent this year amid rising unemployment and low consumer and investor confidence.
Figures from Italy's National Institute of Statistics (Istat) showed that the unemployment rate in Italt was predicted to rise from 10.7 percent in 2012 to 11.9 percent this year and 12.3 percent in 2014.
Italy started to experience recession after its economy contracted by 0.2 percent in the third quarter of 2011, and by 0.7 percent in the fourth quarter of the same year.
Over the past decade, Italy has been also the slowest growing economy in the eurozone.
The worsening debt crisis has forced the EU governments to adopt harsh austerity measures and tough economic reforms, which have triggered incidents of social unrest and massive protests in many European countries.