Europe
Italy rejects EU boycott of Ahmadinejad swearing-in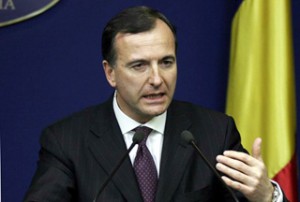 Italy has rejected media reports that suggest EU envoys in Tehran have been ordered to boycott the swearing-in ceremony of Iranian President Mahmoud Ahmadinejad.
As President Ahmadinejad prepares to be sworn in for a second term, a flurry of media reports suggested that the European Parliament will continue to reject the reelection.
According to the reports, EU delegates, on the face of it, have decided to boycott the ceremony to protest the June 12 elections and its aftermath.
Italian Foreign Minister Franco Frattini, however, dismissed the reports on Monday, saying that European diplomats would be present when Ahmadinejad takes his oath of office.
The swearing-in ceremony is slated to take place on August 5.
Iran's political scene turned ugly after the June 12 presidential elections, when defeated pro-reform candidates Mir-Hossein Mousavi and Mahdi Karroubi publicly disputed campaign inequalities, voting process and the result.
Demonstrators, subsequently, gathered in thousands to protest the election results. At least 20 people were killed and many others were injured when some protests turned violent.
European countries adopted a critical stance toward the events ensuing Iran's June 12 election, despite the Tehran government's stern warning against foreign interference.
Iran says Western powers played a significant role in provoking anti-government sentiments in the country.