Iran
Jaish-ul-Adl says it abducted 5 Iranian border guards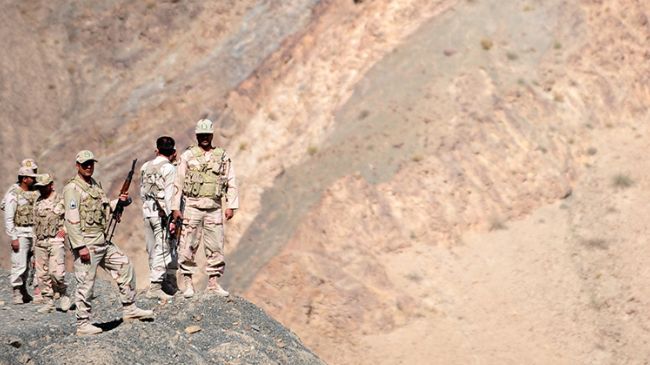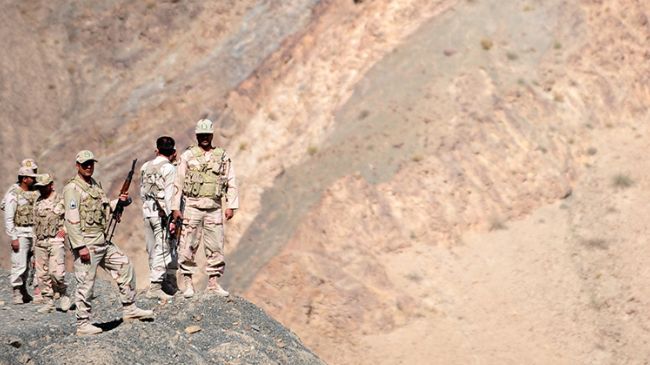 The Jaish-ul-Adl terrorist group has claimed responsibility for the abduction of five Iranian border guards in Iran's southeastern province of Sistan and Baluchestan.
Iran and Pakistan border security officers started their search for the abductees after the incident occurred in Sistan and Baluchestan's Jakigour region on Friday.
No armed conflict is reported to have occurred between the Iranian border guards and the assailants.
Earlier reports suggest that the five Iranian abductees have been transferred to Pakistan.
On October 25, 2013, the Jaish-ul-Adl group killed 14 Iranian border guards and wounded three others in the border region near the city of Saravan in Sistan and Baluchestan Province.
In a letter to the president of the UN Security Council on October 28, 2013, Iranian Ambassador to the UN Mohammad Khazaei said evidence indicates that the Jaish-ul-Adl terrorist group carried out the terrorist attack by infiltrating Iran's eastern borders from Pakistan.
Iran President Hassan Rouhani called for an investigation into the incident, tasking the Foreign Ministry with taking the necessary measures to implement a border security agreement with Pakistan.
In February, Iran and Pakistan signed a security agreement, under which both countries are required to cooperate in preventing and combating organized crime, fighting terrorism and countering activities that pose a threat to the national security of either country.