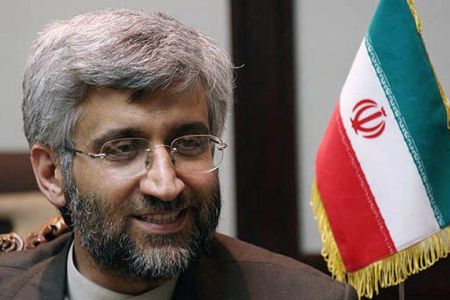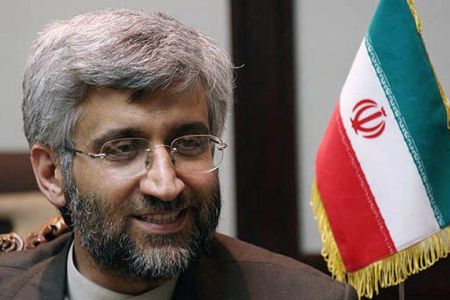 Secretary of Iran's Supreme National Security Council Saeed Jalili's has released a statement regarding the upcoming round of talks between Iran and the P5+1 due on December 6.
The following is the official transcript of the statement:
Fifteen months have passed since the last talks [between Iran and the P5+1].
During this period, the negotiating party [5+1] adopting a wrong strategy called pressure [strategy] has taken a path whose futile and costly nature is now more evident than before.
The legitimacy of the Islamic Republic of Iran's logic and rights and its undeniable capacities has become clearer than ever.
Their pressure strategy has not only been inefficient, costly, and useless, it has also led to a big scandal – a scandal serving terrorism.
Inspectors of the International Atomic Energy Agency have announced the names of [Iranian] scientists and the UN Security Council has listed them in its resolutions. The scientists have been assassinated in a bid to implement the resolutions – a big scandal for the Security Council and the international body must be held accountable before the international community.
Terror is a sign of the pressure strategy's failure. The assassination of [Iranian] Dr. Majid Shahriari on the one hand cancels out the pressure strategy and on the other strongly supports the legitimate right of the Iranian people and the values of the Islamic Revolution.
We, however, welcome talks now that the negotiating party [5+1] has realized its strategy is doomed to fail but it is not enough for moving on this path.
They [5+1] have to put aside their previous wrong strategy and double standards if they seek the continuation of talks.
As we [Iran] did not negotiate our people's rights during the first and second rounds of talks in Geneva, we once again underline that the Iranian nation's rights must be preserved and are not negotiable.
The Islamic Republic of Iran is now more prepared than ever in terms of regional, political, and economic capacities and is ready to enter talks with solidarity, strength and logic.
We have questions and suggestions which were clearly mentioned in our letter dated July 6.
Any future decision will be determined by the other side's behavior.
Considering the economic and political crises, some of these countries are now facing, we hope they [5+1] will not choose a path that favors a club of powers' interests and impose further costs on their own peoples and deprive their nations of the benefits of having relations with Iran.