Iran
Jalili criticizes Iran's current administrative structure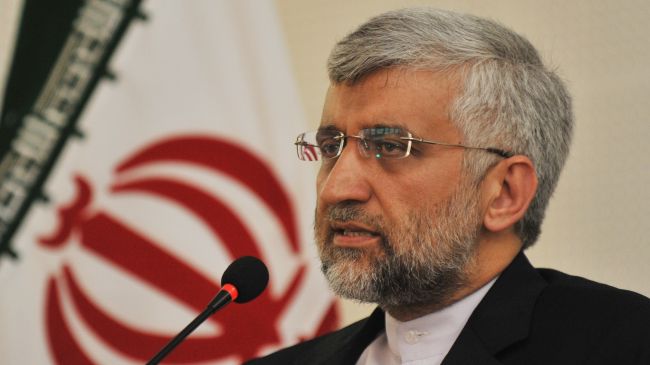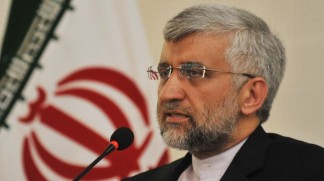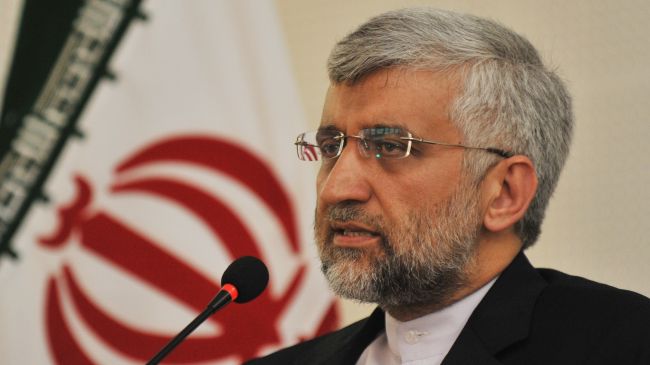 Iranian presidential candidate, Saeed Jalili, has criticized the administrative structure of the country as wasteful and weak.
Jalili, the secretary of Iran's Supreme National Security Council, said on Wednesday, that the country's present administrative structure is "incapable of implementing the discourse of the [Islamic] Revolution."
Jalili added that the foreign enemies are taking advantage of inefficient administrative mechanisms in the economic field in order to undermine the country's economy.
"The priority of whoever is chosen by the people [as president] must be to change the country's [administrative] mechanism," Jalili added.
The presidential candidate explained that an Islamic model must be used in various fields such as economy and culture, adding that improving public welfare is the ultimate goal of Islam.
Earlier this week, Iran's Interior Ministry issued the list of eight candidates approved by the Guardian Council to run in the country's 11th presidential election which is due to be held on June 14.
In addition to Saeed Jalili, Iranian lawmaker Gholam-Ali Haddad-Adel, Secretary of Expediency Council Mohsen Rezaei, President of the Strategic Research Center of the Expediency Council Hassan Rohani, former First Vice President Mohammad-Reza Aref, Tehran Mayor Mohammad Baqer Qalibaf, former Telecommunications Minister Mohammad Gharazi and former Foreign Minister Ali-Akbar Velayati are among the approved hopefuls.
The president of Iran is elected for a four-year term in a national election.