Iran
Jalili not to retreat from Iran's nuclear rights if elected president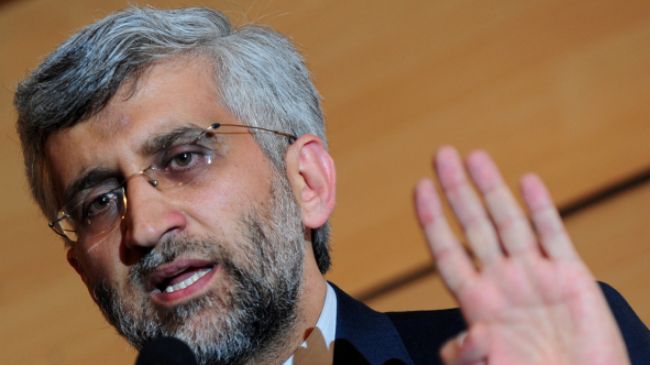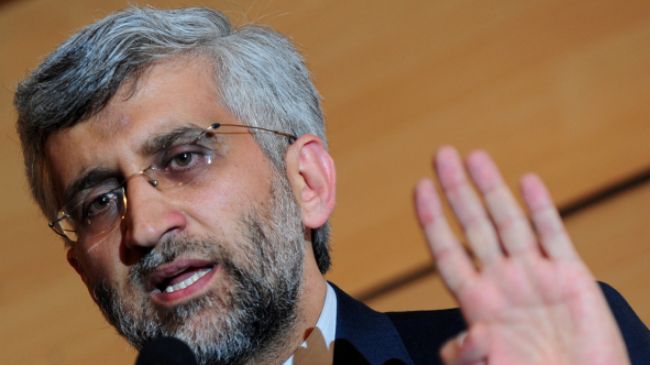 Iranian presidential hopeful Saeed Jalili has pledged not to retreat from the Islamic Republic's nuclear rights if he is elected president.
In an interview with the Financial Times, Jalili, who is the secretary of Iran's Supreme National Security Council (SNSC), said that he would pursue a policy of "progress, justice and resistance" as president and emphasized that the US-engineered unilateral sanctions on the Islamic Republic over its nuclear energy program can be easily "turned into opportunities."
"My understanding is that the more we rely on our religious and internal principles, the more we can create the capacity to pursue the path of progress and the more we can resist," he said.
The United States, Israel, and some of their allies have repeatedly accused Iran of pursuing non-civilian objectives in its nuclear energy program. Using the unfounded allegation as a pretext, the US and the EU have imposed illegal unilateral sanctions against the Islamic Republic.
Tehran rejects the allegation over its nuclear energy activities, maintaining that as a committed signatory to the Non-Proliferation Treaty (NPT) and a member of the International Atomic Energy Agency (IAEA), it has the right to use nuclear technology for peaceful purposes.
Jalili insisted on Iran's nuclear rights under the NPT, saying the country needs to enrich uranium to the 20-percent level for peaceful and medical purposes.
Commenting on the possibility of direct talks between Iran and the US, the Iranian chief nuclear negotiator said, "The main problem is that the US is not logical."
On Thursday, Jalili and EU foreign policy chief Catherine Ashton held talks in Istanbul, Turkey, regarding the negotiations between Iran and the P5+1 group of world powers mainly over the Iranian nuclear program.
Jalili is among a total of 686 individuals who signed up for the presidential race in Iran.
The president of Iran is elected for a four-year term in a national election; and the Guardian Council vets the hopefuls, approving or not approving them for official candidacy.