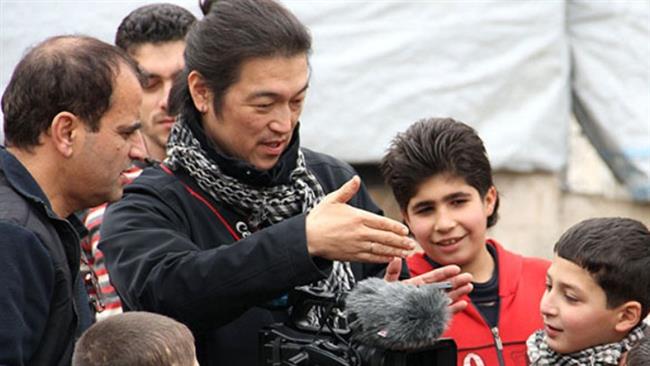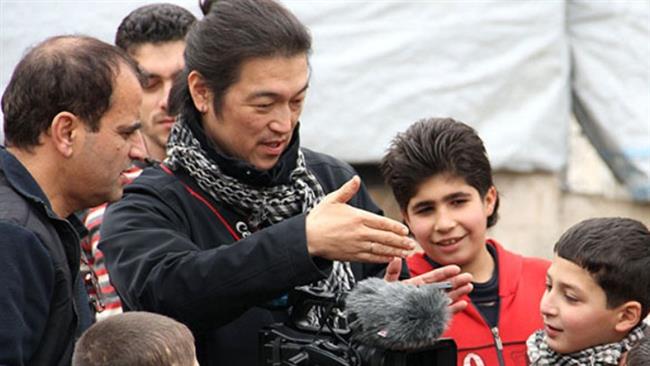 Muslim leaders in Japan have condemned the Takfiri ISIL terrorist group for beheading Japanese hostages.
On Saturday, the ISIL terrorists released a video showing hostage Kenji Goto kneeling down while dressed in an orange jumpsuit in a similar fashion to a number of other ISIL victims, including Haruna Yukawa, another Japanese man decapitated earlier.
The video ended with a still photo of Goto's body with his head laid on his back.
"This type of action by ISIL is not a Muslim action. We don't know who they are, what they are planning and what they are thinking," said Saeed Mughal, a representative of the Islamic Circle of Japan, a group seeking to support the Muslim community in the Asian country, The Wall Street Journal reported on Tuesday.
"We condemn their action and we stand with our Japanese brothers," he added.
Goto, 47, a journalist known for his work covering war zones, was captured by the ISIL in Syria last October. He had reportedly gone to the Arab country to try to secure Yukawa's release.
Japanese Prime Minister Shinzo Abe condemned the killing, calling it a "heinous act." He said that Japan would work with the international community to bring to justice those responsible for the murder of the Japanese hostages.
The United Nations Security Council has also denounced the ISIL beheading of Goto as a "heinous and cowardly" crime.
The ISIL controls parts of Syria and Iraq, and has been committing horrendous crimes in the areas under its control, targeting people of all communities and faiths.