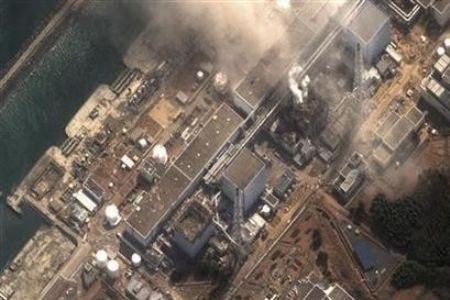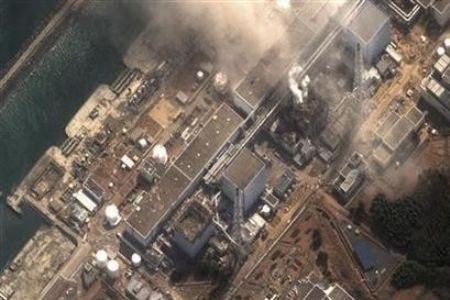 Japan nuclear safety officials suspect that high-level radiation may be leaking from a reactor core at the Fukushima nuclear plant, with the country's premier warning that the situation could deteriorate.
"The situation at the Fukushima Daiichi plant is nowhere near the point where we can become complacent. We are making efforts to prevent it from getting worse, but it is my understanding that we cannot become complacent. We must continue to be on our guard," said Japanese prime minister Naoto Kan on Friday.
High-level radiation is suspected to be leaking from the number three reactor core, which holds170 tons of radioactive fuel, raising fears of a major nuclear contamination.
The breach could allow uncontrolled quantities of radioactive contaminants to escape into the surrounding ground or air.
Kan, meanwhile, said that the 20- to 30-kilometer evacuation radius has been driven by the situation of the nuclear power plant as well as forecasts on how the radioactive substances will spread.
This comes a day after three workers were exposed to water containing radioactivity 10,000 times the normal levels.
Highly radioactive water has also been detected at the number 1 and number 2 reactors' turbine buildings. A cold shutdown of the plant is expected to take at least one more month.
Tehran-based columnist Nader Mokhtari says Japanese officials have not been transparent with regards to the extent of the disaster in the country.
"Fukushima has six reactors; we are seeing four Chernobyls. Two reactors are already in meltdown and two are fast approaching meltdown," Mokhtari said in an interview with Press TV on Thursday.
Mokhtari said people should have been told of the extent of the disaster from the beginning and called on the Japanese government to better inform the public so they could plan their future steps.
On March 11, an 8.9-magnitude earthquake, off the northeast coast of Japan's main island, unleashed a 30-foot (10-meter) tsunami wave and was followed by more than 50 aftershocks for hours.
The quake is now considered Japan's deadliest natural disaster since the 1923 Great Kanto Earthquake. More than 10,000 deaths have so far been confirmed with another 17,000 bodies still missing.