Asia-Pacific
Japanese diplomat optimistic about future of mutual ties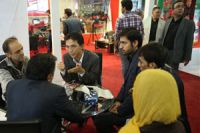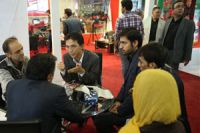 A Japanese diplomat in Iran voiced optimism about the bright future of bilateral ties between Iran and Japan, especially after the conclusion of talks over Iran's nuclear program, and said the two sides are enjoying close ties now.
Speaking to the Tasnim News Agency at the 20th Exhibition of Press and News Agencies in Tehran on Thursday, Hajime Ueda, the Japanese Political Affairs Counselor in Tehran, voiced satisfaction with his visit to the exhibition saying "It was very interesting to see so much news agencies in this country (Iran)."
Hajime, who has started his work as Japanese diplomat in Iran for the past 8 months, pointed to the two countries' ties and cooperation and said "Basically, Japan and Iran are two countries with a very long history of interaction."
He said Japanese companies' activity in Iran has been limited in the last few years because of the West's anti-Iran sanctions.
However, the diplomat said Japan foresees much brighter prospect for the future, especially after the nuclear negotiations.