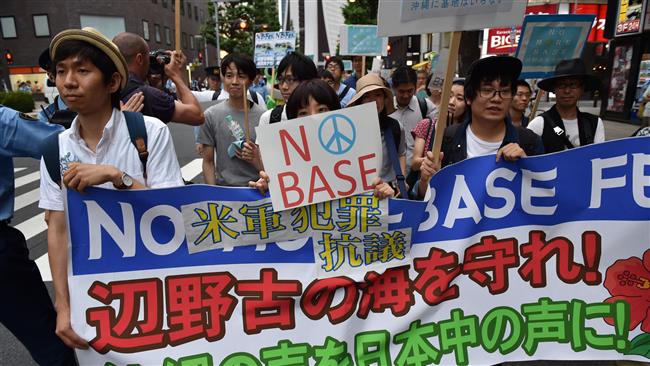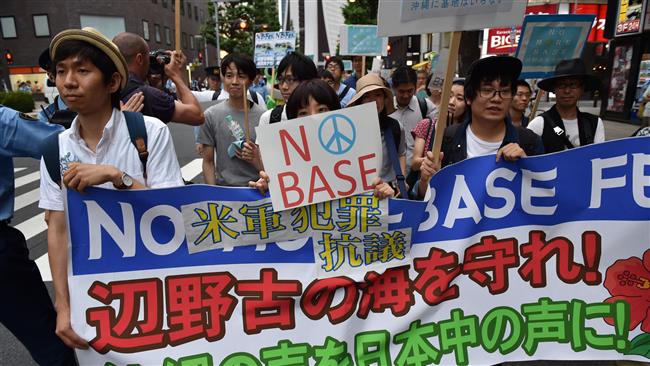 In Tokyo, about 100 people took to the streets Sunday in protest against the military presence of the United States on Japan's southern island of Okinawa and the crimes committed by US soldiers there.
The demonstrators marched through the streets of downtown Tokyo to denounce a plan by the government to relocate a contentious US military base on Okinawa.
The angry protesters chanted slogans against the plan holding banners that read, "no more base."
A major demonstration with a similar objective is planned on Okinawa for next week.
A US base employee was recently arrested following the rape and murder of a local woman. The move prompted recent anti-US protests.