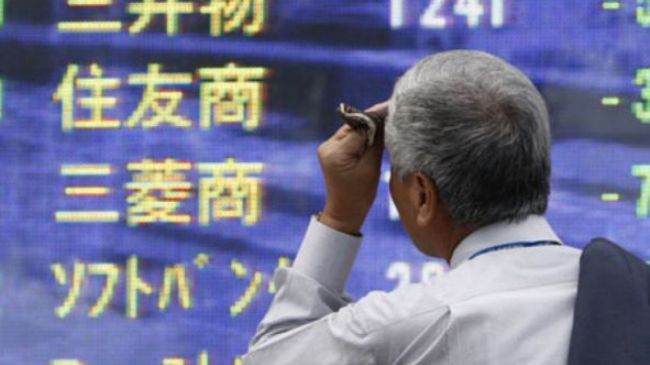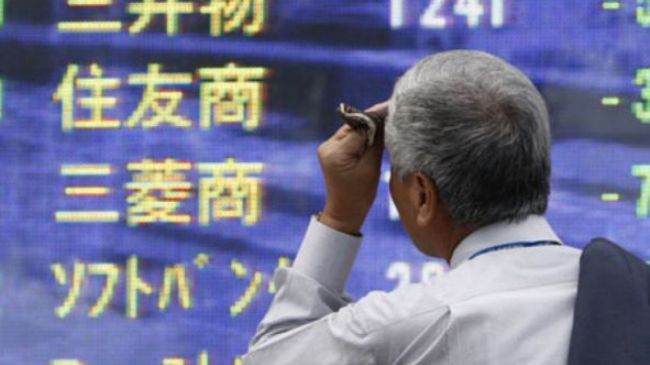 Official data show that Japan's economy has slipped back into recession following two consecutive quarters of economic contraction.
The world's third largest economy's gross domestic product (GDP) shrank 0.9 percent in July-September compared to the previous quarter, 3.5 percent on an annualized basis, government figures showed
Japan suffered losses due to sluggish exports to its major trade partner, China, following a diplomatic row over disputed islands in September.
This is while opposition leader Shinzo Abe has called for more fiscal stimulus and "unlimited" monetary easing, saying that economic conditions next year will determine whether a sales tax rise goes ahead.
Economists envision that the export-reliant economy will likely see another recession in the current quarter due to slowing exports.
Earlier in November, Japan's Minister for National Strategy and Economic Policy Seiji Maehara said that he could not "deny the possibility that Japan has fallen into a recession phase."
Japan's car industry has also suffered great loss following anti-Tokyo protests across China in September over a decision by the Japanese government to nationalize parts of the group of islands in the East China Sea disputed by Tokyo and Beijing.