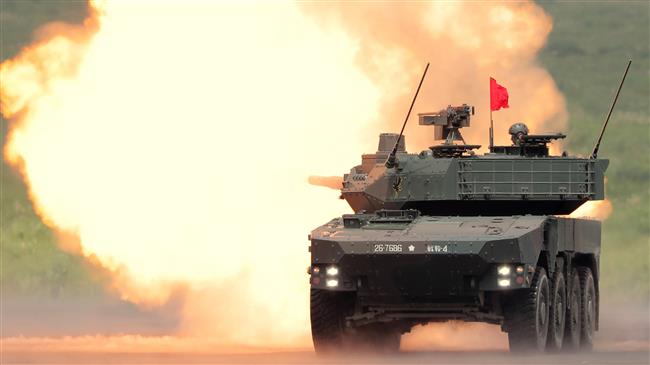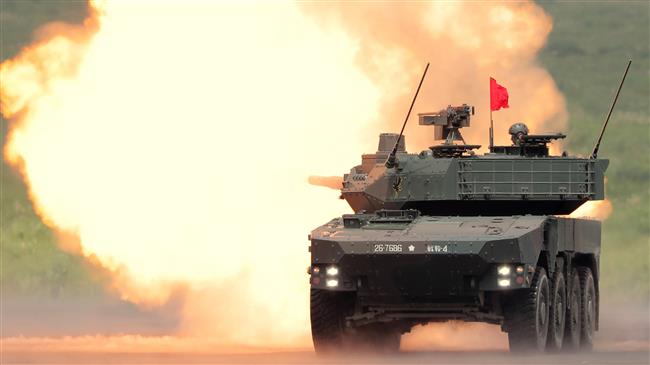 Japan is seeking a record-high spending next year to help pay for US missile systems and warplanes amid calls from Washington to increase purchase of American weapons.
Japan's defense ministry released budget proposal for fiscal 2019 on Friday, calling for defense spending to rise 2.1 percent to $48 billion for the year starting April 1.
The proposed defense budget has already faces scrutiny by the finance ministry.
If approved by cabinet later this year, the budget will be the biggest proposed outlay in the military budget on ballistic missile defense.
It requests funds for the purchase of two new powerful ground-based Aegis Ashore radar missiles tracking stations, built by American's Lockheed Martin Corp, and six Lockheed Martin F-35 stealth fighters.
"We cannot but take a serious note of the double-dealing attitudes of the US," the Rodong Sinmun newspaper said.
The military also seeks funds to buy longer-range Raytheon Co SM-3 interceptor missiles designed to strike missiles. It also requests money to improve the range and accuracy of its PAC-3 missiles batteries.
The US has been pushing Japan to buy more American-made equipment military equipment to counter what it calls threats from North Korea. Washington has threatened to impose tariffs on Japanese auto imports to cut a trade imbalance with Tokyo.
The administration of US President Donald Trump has dropped some restrictions on sales of US weapons to bolster the American arms industry.
The White House announced in April an update to its policy on the transfer of military equipment to promote US exports.
The claim of ballistic missile threat from North Korea comes despite Pyongyang's promise to abandon its nuclear and ballistic missile programs.
Following their meeting in Singapore in June, North Korean leader Kim Jong-un told Donald Trump that denuclearization depends on ceasing antagonism between the two nations, while the United States said tough sanctions would remain in place against Pyongyang until its complete denuclearization.
This week, a North Korean newspaper hit out at the Trump administration for its "double-dealing" and "hatching a criminal plot."
The Rodong Sinmun newspaper said in an editorial issued on Sunday that American special units based in Japan were staging an air drill aimed at "infiltration into Pyongyang."
The editorial urged Washington to give up the "pointless military gamble" and implement the Singapore agreement.