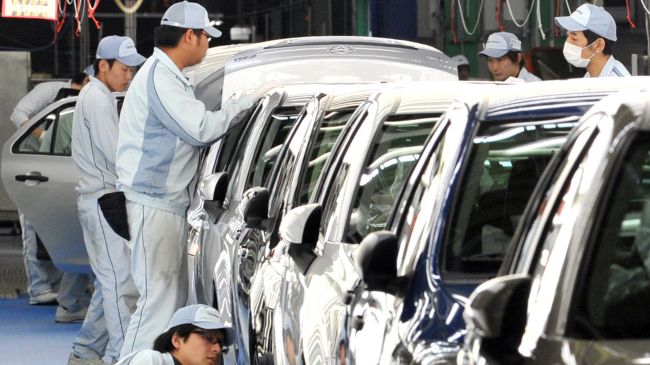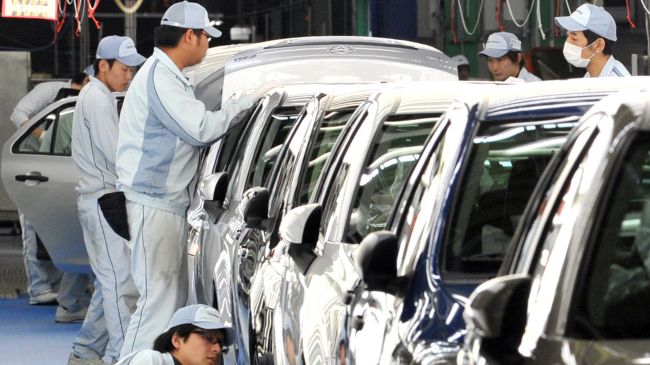 Official data shows that Japan's trade deficit hit a record 11.5 trillion yen ($112 billion) in 2013 after the weak Japanese currency pushed up the cost of energy imports.
The Japanese Finance Ministry said on Monday that the trade deficit of the world's third-largest economy increased 65 percent in 2013 compared to the previous year.
The deficit, which marked the biggest shortfall since comparable data started in 1979, was larger than the predicted figure for last year.
Economic experts say the large deficit is a result of the rising cost of imports and a weak currency.
The value of the yen against the US dollar fell more than 20 percent between January and December last year.
The data also shows that Japan's imports of oil and gas have increased in recent years following the 2011 tsunami-related disaster, which led to the shutdown of its nuclear plants.
According to the figures, the country's imports rose 15 percent to their highest-ever level of 81.26 trillion yen in 2013, while exports rose 9.5 percent to 69.79 trillion yen in the same period.
Japan's Prime Minister Shinzo Abe, who came to power last December, has vowed to revive the economy by unveiling a series of measures to help ensure long-term economic growth for the country.
The measures are mainly based on a monetary policy, fiscal stimulus and structural reforms.