Syria
Jaysh Al-Islam faces expulsion from Damascus stronghold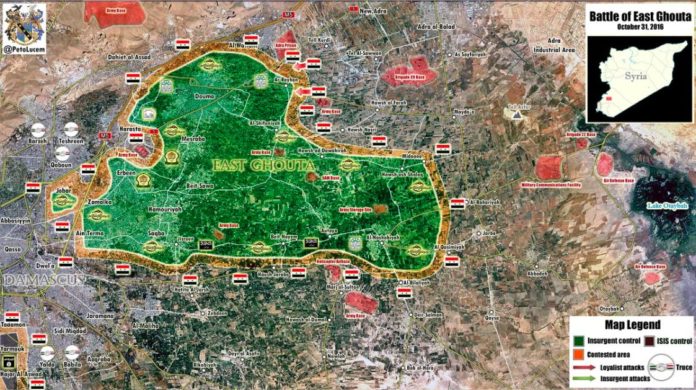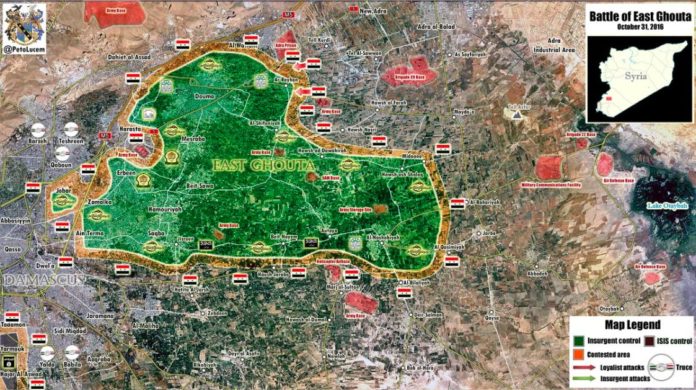 Jaysh Al-Islam (Army of Islam) and their Islamist allies are facing complete defeat in the East Ghouta region of rural Damascus, as the Syrian Arab Army (SAA) and their allies continue their onslaught near the Syrian capital.
Most recently, Jaysh Al-Islam lost two imperative hilltop villages in the northern part of the East Ghouta, leaving them completely exposed at Douma's eastern flank.
The two hilltop villages captured by the Syrian Armed Forces in the East Ghouta were Tal Sawwan and Tal Kurdi; these sites are located directly north of the strategic town of Al-Reyhan.
With Douma exposed, the Syrian Arab Army's 105th Brigade of the Republican Guard will likely offer the Islamist rebels one last chance to surrender; if rejected, they will storm the town from two different flanks.