Syria
Jeish Al-Fatah Terrorists Admit Syrian Army's Advances in Southern Aleppo City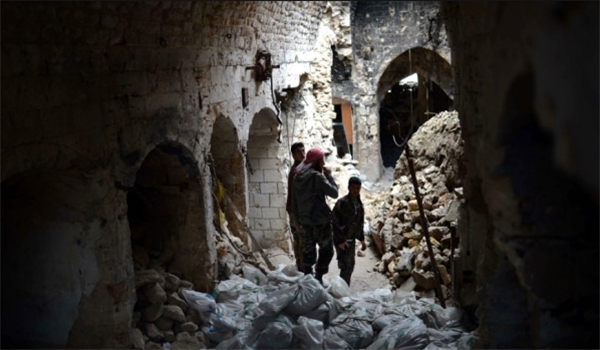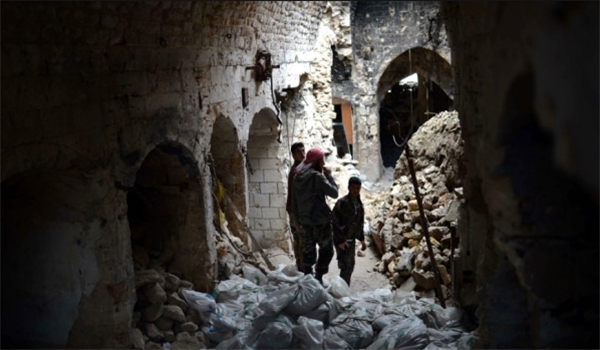 The Jeish al-Fatah terrorists acknowledged that they have lost a major portion of the cement factory in the Southern countryside of the city of Aleppo.
The Syrian army has recaptured vast areas in the Southern countryside of Aleppo City, Jeish al-Fatah terrorists confirmed.
Hundreds of Jeish al-Fatah terrorists launched heavy attacks against the Syrian army's positions on Sunday evening.
The terrorists started their military operations against the government forces by firing rockets and mortars on their positions and then they resorted to suicide attacks.
"The Syrian army took the initiative from Jeish al-Fatah after receiving reinforcement and help from the popular forces," the Arabic-language media quoted a Jeish al-Fatah terrorist named Mostafa Soleiman a saying.
In a relevant development on Monday, dissident sources disclosed that the Jeish al-Fatah commanders had ordered their coordinators not to reveal the real number of the casualties in the battles in the Southern part of Aleppo province in order to prevent the terrorists from losing their morale.
The order by Jeish al-Fatah commanders comes after thousands of young terrorists were killed in Aleppo battlefield, the Arabic-language media quoted sources close to Ahrar al-Sham terrorist group as saying.
Most of the Jeish al-Fatah terrorists killed in Aleppo were young militants who had undergone military training for only three weeks. Jeish al-Fatah has brainwashed the young people to join the terrorist group, Ahrar al-Sham said.
Earlier on Monday, the Syrian and Russian fighter jets raided the military positions and gathering centers of the terrorists in al-Ramousiyeh, al-Ameriyeh and Khan Touman regions Southwest of Aleppo province, inflicting heavy losses on them.
Several armored military vehicles of the terrorists, some bomb-laden, were destroyed in the Syrian and Russian airstrikes in al-Ramousiyeh, al-Ameriyeh and Khan Touman regions of Aleppo province.
Meantime, the Syrian army units clashed with terrorists of Jeish al-Fatah in al-Ramousiyeh axis, destroying an SUV with guided missile and killing all the terrorists inside in the surroundings of al-Ramousiyeh garage.
The Russian warplanes attacked the terrorists' military positions in the region at least 13 times until Sunday midnight.