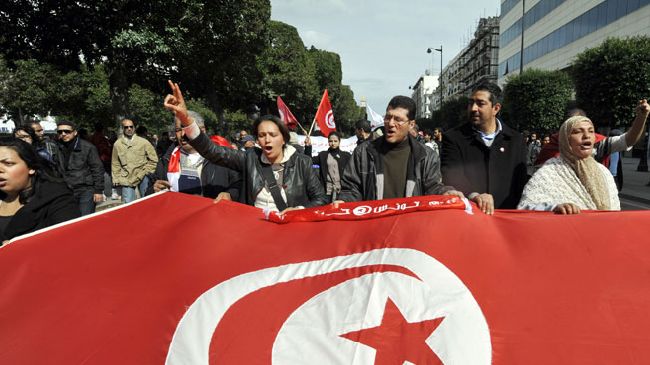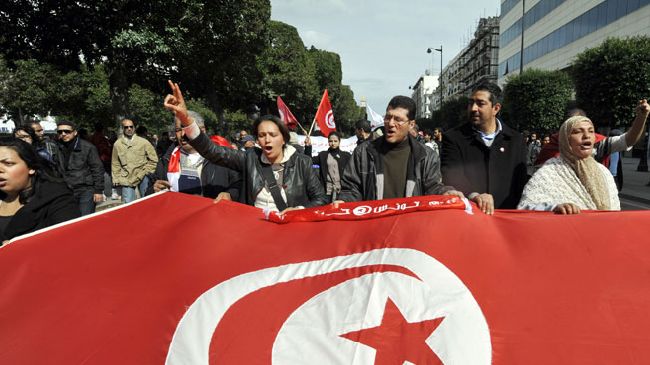 A jobless man has set himself on fire in the central Tunisian town of Sidi Bouzid, where Tunisia's revolution started two years ago, witnesses have said.
The 23-year-old man, identified as Brahim Slimani, suffered serious burns after self-immolation in front of the town hall on Sunday, AFP reported.
He was rushed to a local hospital where doctors said he had third degree burns over three-quarters of his body.
The number of people committing suicide or trying to take their own lives has multiplied since a 26-year-old Tunisian street vendor named Mohammed Bouazizi set himself on fire on December 17, 2010 to protest the confiscation of his wares by a municipal official.
Bouazizi's death sparked mass protests, which finally caused a popular revolution in Tunisia, leading to the ouster of the country's Western-backed dictator, Zine El Abidine Ben Ali, in January 2011.
Two years after the revolution, however, poverty is rampant across Tunisia, with the unemployment rate standing at around 18 percent.
Official figures show that nearly a quarter of the 11-million population lives below the poverty line.