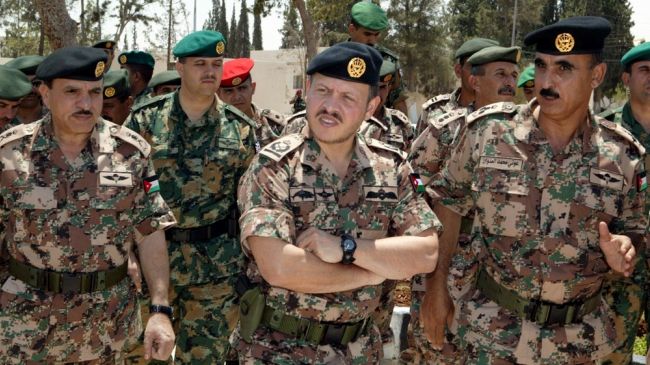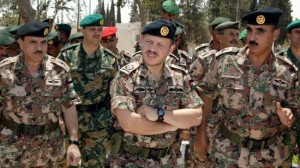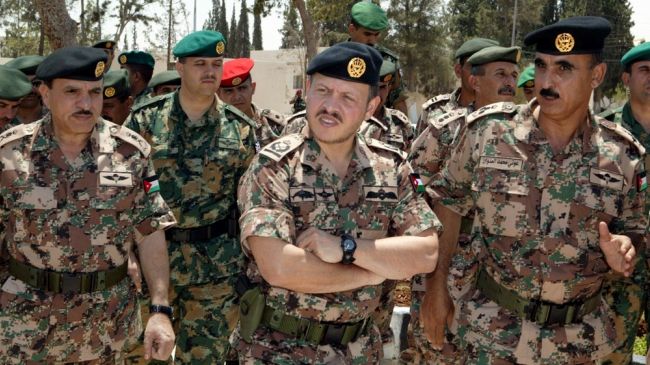 King Abdullah of Jordan has overseen nocturnal war games conducted by a unit of Jordanian troops in a zone north of the country and near the border with crisis-plagued Syria.
On Monday night, Chairman of Jordan's Joint Chief of Staff General Mashal al-Zaben received the king, who was briefed on different phases of the drill.
The war games included use of live ammunition, implementation of basic infantry procedures and mock rescue operations in residential buildings.
On April 16, Jordanian warplanes struck and destroyed a number of vehicles that reportedly attempted to cross border from Syria.
A Jordanian security source, speaking on condition of anonymity, said the targeted vehicles had machine guns mounted on them and appeared to belong to Syria-based militants seeking refuge from the battle against Syrian army in southern Syria.
Western diplomats say Jordan has been granted hundreds of millions of dollars from Washington over the past two years to beef up security at its border with Syria. Amman has constructed scores of observation towers with the latest surveillance equipment.
Jordan has tightened controls along the 370-kilometer border to try to prevent radical Jordanian militants who have joined the militants in Syria from crossing back into Jordan.