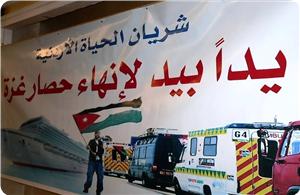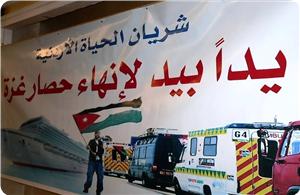 Informed sources told PIC that the Egyptian authorities have not allowed International Lifeline Convoy to enter the Gaza Strip.
A delegation from Jordan Lifeline Committee of about 20 partisan figures is slated to participate in the international aid convoy to the Gaza Strip.
The convoy will also include about 100 international solidarity activists representing Miles of Smiles Campaign, the European al-Wafaa campaign, Ansar convoys, and the relief committees of Algeria, Libya, Bahrain, and Malaysia.
It aims to deliver aid to Gaza to alleviate the repercussions of the winter storm that hit the Strip recently.
A number of Arab and Islamic relief organizations and institutions have launched an emergency appeal calling upon the Egyptian government to open Rafah crossing, and urging the Egyptian relief committees and competent authorities to contribute in the relief efforts to help Gaza people.
A report that was issued by Gaza government has recently announced that the direct material losses of the stormy weather that hit the Strip were estimated at 64 million dollars.