Syria
Jordan resends troops to Syria border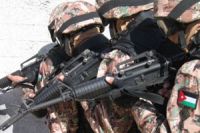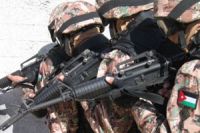 The Jordanian military is redeploying its forces along the kingdom's lengthy and porous border with neighboring Syria in light of the worsening security situation on the frontier.
According to IRIB, the London-based Arabic-language newspaper al-Hayat, citing Jordanian sources, reported on Monday that the military high command has put strict limits on leave for its soldiers and officers who are normally stationed along the frontier with Syria, especially those from units near important areas.
A Jordanian security official, speaking on the condition of anonymity, said the targets appeared to have been foreign-sponsored militants who escape from fighting with government forces in southern Syria.
On April 16, Jordanian warplanes struck and destroyed a number of vehicles that reportedly attempted to cross border from Syria.
A Jordanian security source, speaking on condition of anonymity, said the targeted vehicles had machine guns mounted on them and appeared to belong to Syria-based militants seeking refuge from the battle against Syrian army in southern Syria.