Palestine
Jordanian aid convoy "Ansar 4" arrives in Gaza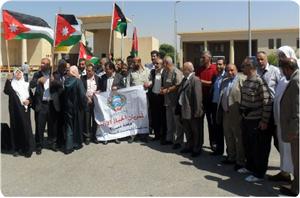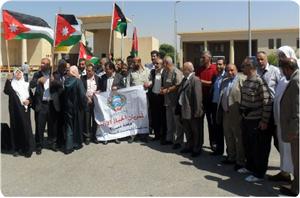 The Jordanian aid convoy Ansar 4 arrived on Monday evening in the Gaza Strip and delivered a shipment of medical supplies to the Palestinian health ministry.
29 Jordanians from unions and political parties participated in the convoy which included cash and in-kind assistance for the health sector and other development projects.
Head of the convoy Mahmoud Abu Ghanima told a news conference in Gaza city that the medical supplies are worth $100,000 and were selected in coordination with the health ministry in Gaza.
Abu Ghanima added that the campaign would also finance 50 projects in Gaza, noting that the Jordanian lifeline committee, which organized the campaign, had already established a vocational training center and intends to raise its financial support for other projects in order to improve the economic situation in Gaza.