North America
Judiciary Chief: ISIL Product of US, Europe Colonial Policies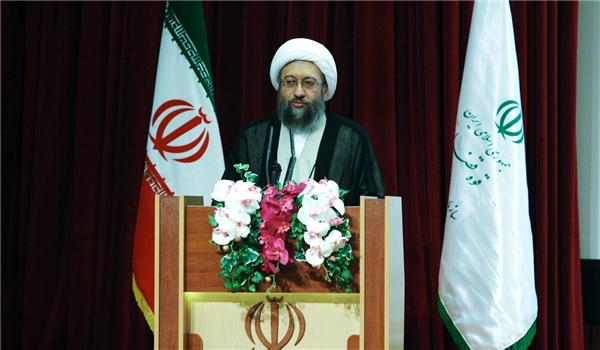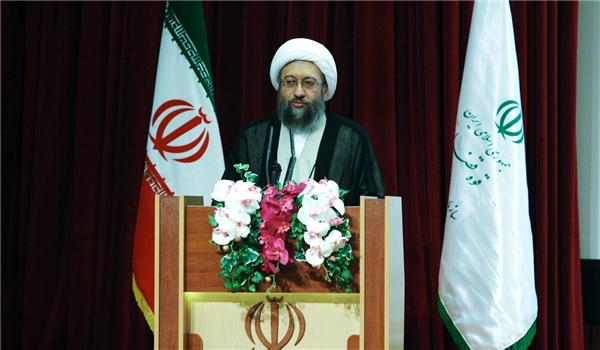 Iran's Judiciary Chief Sadeq Amoli Larijani underlined that the US and the European countries are behind the wave of Takfiri terrorism in the region in a move to contain Islamic awakening and defame Islam.
"The killing of innocent people and other acts committed by this group have nothing to do with the Shiism and Sunnism; in fact it is one of the colonial policies of the US and the European countries who want to taint the image of Islam by introducing ISIL as Islam," Amoli Larijani said in a meeting with Iraqi Prime Minister Haider al-Abadi in Tehran on Wednesday.
He reiterated that terrorists do not pose a threat just to Iraq, "rather the world powers have more programs to make the Middle East region insecure".
He pointed to Iran's support for Iraq in its fight against the terrorists, and said, "Iran will continue its strong moral and material support for Iraq and Iran's record in supporting Iraq after the fall of Saddam Hussein clearly indicates this."
The Iraqi prime minister, for his part, thanked Iran for standing beside Iraq in its fight against terrorism, and said, "Terrorist groups strike a blow at Islam and while they claim that they support the Sunnis, they have committed the worst crimes against the Sunnite community."
"We know that there are some behind-the-scene forces that support terrorism to defame Islam and Muslims," the Iraqi prime minister added.
On Tuesday, Iranian Supreme Leader Ayatollah Seyed Ali Khamenei told the visiting Iraqi prime minister that Tehran will continue all-out support for his government, and slammed the trans-regional and some regional states for the current crisis in the region, stressing that Iran will not trust the so-called coalition against the ISIL terrorist group.
Speaking in a meeting with Al-Abadi in Tehran, the Leader stressed that Iran will continue its "resolute support for the new Iraqi government", and added, "The current situation in the region, including Iraq, is the product of the very irresponsible policies of the trans-regional powers and certain regional countries in Syria, and these policies should be confronted resolutely."
"We do believe that the Iraqi nation and government, specially the youth of this country, enjoy the ability to overcome the terrorists and restore security and do not need the presence of the foreigners," he added.
Ayatollah Khamenei reiterated the influential role of Iraq as a major actor in the region, and said the nation can play the same role once security is restored to the country.
Ayatollah Khamenei noted the claims made by the anti-ISIL coalition, and said, "We do not trust the honesty of those who make these words and believe that ISIL and terrorism should be remedied by the regional countries."
The Iraqi prime minister, heading a high-ranking delegation, arrived in Iran on Monday to confer with senior officials in the country on the development of mutual cooperation.