Iran
Judiciary Chief Reiterates Iran's Continued Support for Syria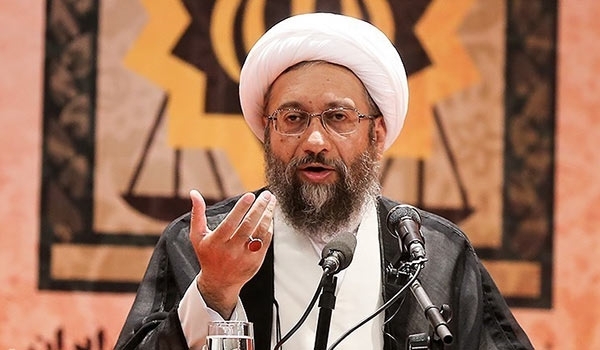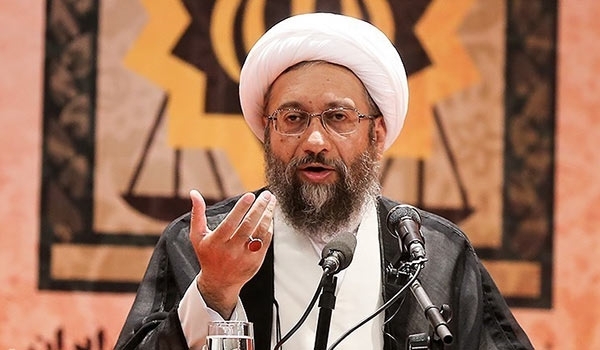 Judiciary Chief Sadeq Amoli Larijani underlined that Iran will continue its support for the Syrian nation and government in their ongoing fight against the Takfiri terrorists.
"We support the Syrian resistance and we are not afraid of publicizing this support because they cannot frighten us; the westerners cannot make us bow," Amoli Larijani said on Wednesday, addressing a meeting of Iranian university professors and elites in the Northern province of Mazandaran.
Following the Vienna II talks with the world powers on the conditions in Syria, where the US-led nations urged Iran and Russia to withhold support for President Bashar Al-Assad, Iranian officials have emphatically stressed that they would not accept to give up support for Syrian President Bashar Al-Assad under any circumstances.
Commander of the Islamic Revolution Guards Corps Major General Mohammad Ali Jafari reiterated on Monday that Tehran will continue support for Syria, specially President Bashar al-Assad himself as he believes in resistance against the US and Israel.
"(President) Bashar Assad wholeheartedly believes in the resistance front and standing up against the global arrogance and the West; we do not know anyone else to replace him," Major General Jafari said.
He underlined that Syria's resistance relies on Bashar Assad, and said, "It is for the same reason that the enemy urges us to compromise Assad and win everything else that we want, in return… ."
The IRGC commander reiterated that no one can deny that the Syrian resistance depends on Assad.
He pointed to Iran's support for the Syrian nation and government in their ongoing fight against Takfiri terrorism, and said, "We will utilize all out capabilities to provide military counseling services to the Syrian people and government."
On October 17, Major General Jafari announced that 100,000 popular forces have been prepared in Syria to fight against the terrorist groups, highlighting martyred IRGC Commander Brigadier General Hossein Hamadani's role in mobilizing these troops.
"Today, we are witnessing the organization of 100,000 Syrian people to fight against insecurities and Brigadier General Hamadani played an effective role in this regard," Jafari said in an interview with the state TV.