Judiciary Spokesman: A state employee Spy Sentenced to 10 Years in Prison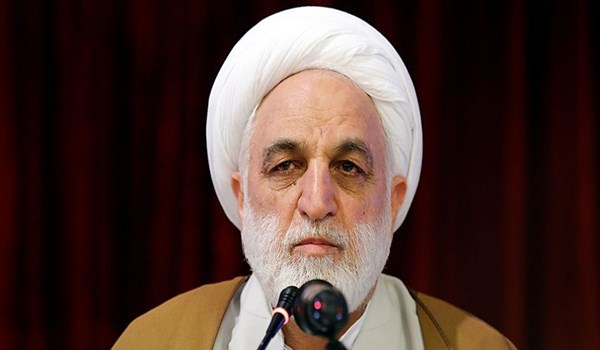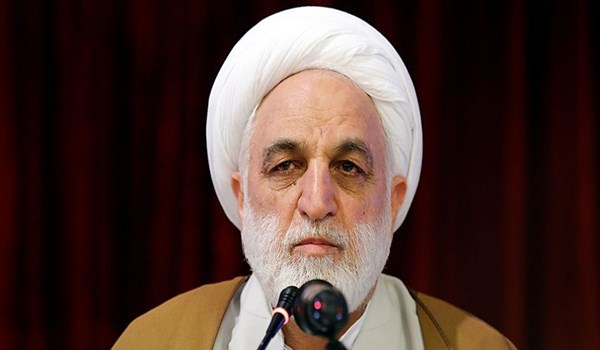 A state employee charged with spying on the Iranian foreign ministry has been found guilty and sentenced to 10 years of imprisonment, Judiciary Spokesman Gholam Hossein Mohseni Eje'i stated on Sunday.
"The final court ruling in the case of an individual who had been condemned by the summery court for spying has been issued," Mohseni Eje'i told reporters in a press conference in Tehran today.
"The individual, namely Kamal Amirbeig (alias Alibeig) who is a foreign ministry staff member, has been given a 10-year jail term and confiscation of over $200,000 of his assets," he added.
Every year, Iran identifies and arrests several spies working for foreign intelligence agencies.
Tehran's Public and Revolution Courts Prosecutor Abbas Jafari Dolatabadi announced in February that Iranian security forces had detained a number of suspects "collecting classified intelligence in strategic fields".
Jafari Dolatabadi told reporters in Tehran that the detained suspects "collected the country's classified intelligence in strategic fields on the pretext of implementing scientific and environmental projects".
He added that they were arrested by one of the Iranian security bodies and were under detention by Tehran prosecutor's office.
Deputy Head of the Islamic Revolution Guards Corps' Counter Intelligence Organization Brigadier General Hassan Emami warned in the same month that certain foreign spy agencies were seeking to infiltrate the IRGC Quds Force and its Aerospace Force.
"The foreign spy agencies are after gathering intelligence, hiring spies and infiltrating sensitive fields, research centers, the IRGC Aerospace Force, Quds Force and other centers," General Emami said.
He underlined his forces' vigilance to confront the foreign spy agencies' plots, and said they monitored the enemies' activities against the IRGC not only inside the country but also outside the borders.
"We adopt counter and offensive measures (against them)," General Emami said.