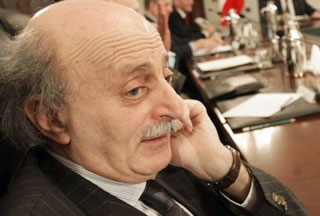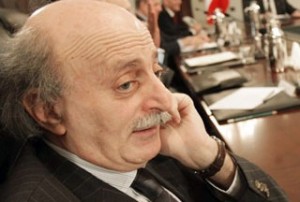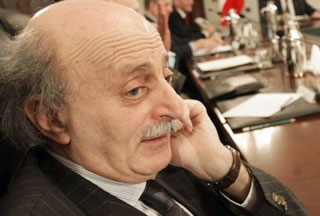 Lebanese Druze leader Walid Jumblatt lashes out at Arab leaders for failing to take a decisive measure to extricate the Arab world from its continued stalemate regarding Israel.
The Arab League summit in Libya highlighted the continued stalemate in the Arab world regarding the conflict with Israel, the leader of Lebanon's Progressive Socialist Party said in a statement on Monday.
The Arab leaders' failure to make a strategic decision comes while Israel's Judaization policies in the occupied territories, especially Jerusalem (al-Quds), have reached their highest levels, Jumblatt protested.
The Lebanese politicians have said Arab states apparently do not want to get out of "the dark tunnel they have been in for the past decades" and take notice of the developments on the ground in Palestine.
The two-day Libya summit, attended by 14 of the Arab League's 22 member states, ended on Sunday with a statement resorting to Washington to urge its closest ally Israel on halting settlement projects.
Earlier this month, Israel announced plans to build 1,600 new settlement units in annexed East al-Quds, viewed by Palestinians as the capital of a future independent Palestinian state.
The announcement smothered US-sponsored "proximity talks" with the Palestinians — negotiations that had also enjoyed the backing of Arab leaders.
Slim chances of negotiations further faded when Tel Aviv reopened a synagogue close to the highly revered al-Aqsa Mosque in East al-Quds.
The move sparked an outrage across Palestine and drew widespread alarms of an Israeli plot to demolish the occupied city's Islamic sites and replace them with Jewish ones in an effort to Judaize the region.