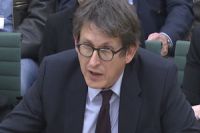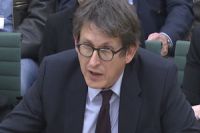 The editor of a British daily says just one percent of files leaked by US whistleblower Edward Snowden has been published.
Responding to the questions posed by the Home Affairs Select Committee of the UK parliament on Tuesday, Guardian editor Alan Rusbridger said that published just one percent of the 58,000 files it has received from the former US National Security Agency (NSA) contractor.
The MPs said The Guardian should be prosecuted for breaching the Terrorism Act and damaging the national security, while the editor rejected the claim.
Rusbridger said, "There are different views about this. It's impossible to assess because no one has given me specific evidence."
He also said the paper had "made very selective judgments" about the leaked files which were published.
On October 24, The Guardian said in a report that the NSA had monitored the telephone conversations of 35 world leaders.