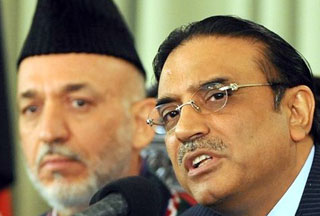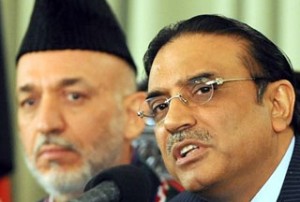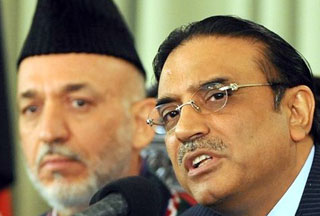 Afghan President Hamid Karzai has arrived in Pakistan to discuss the extradition of recently captured militant leaders.
Karzai arrived in Islamabad on Wednesday evening and will stay through Thursday. It is the Afghan leader's first trip to Pakistan since he was re-elected in a disputed presidential election in August.
The Afghan president is to meet with top Pakistani officials including President Asif Ali Zardari and Prime Minister Yousuf Raza Gilani.
Karzai's visit comes after Pakistani's Inter-Services Intelligence reportedly arrested several Taliban leaders, including second-in-command Mullah Abdul Ghani Baradar.
However, a Pakistani court has restrained the government from extraditing militant leaders to any other country, raising the prospects of a new row between Kabul and Islamabad.