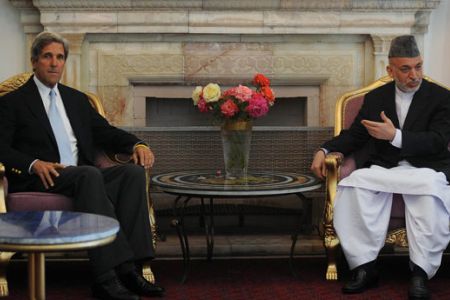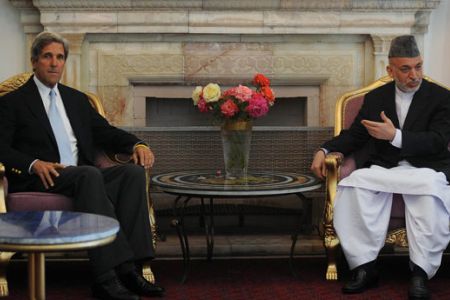 Afghan President Hamid Karzai has said that anti-corruption units should be allowed to operate "free from foreign interference or political influence."
Karzai made the remarks in Kabul on Friday during a meeting with visiting US Senator John Kerry.
"The president and I agreed that the work of these entities must be allowed to continue free from outside interference or political influence, including with respect to ongoing cases," Kerry said in a statement.
"It's not important that I believe the promise; it's important whether or not, in the next days, the promise is kept," the US lawmaker told CNN. "Karzai told me he wanted to speak louder about the corruption issue," he added.
The Afghan president has already ordered the review of two anti-corruption departments, the Major Crimes Task Force and the Sensitive Investigative Unit.
Both bodies have been operating in Afghanistan to fight corruption for the past 18 months.
Kerry has stated that his meetings with the Afghan president were "sometimes tough" but "productive."
"President Karzai reiterated that it was a key national security interest of Afghanistan to address corruption and its underlying causes comprehensively and across the board," AFP quoted the US senator as saying.
During his three-day visit to Afghanistan, Kerry also met with Afghan government officials, US forces and tribal leaders in the southern city of Kandahar, wracked by numerous bombings.