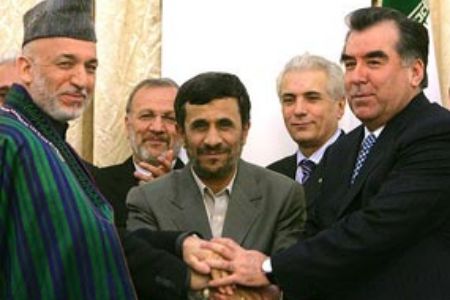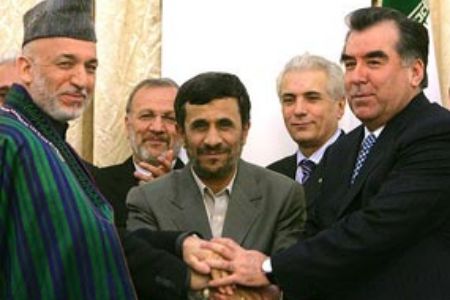 Afghan President Hamid Karzai is planning a trip to neighboring Iran "in the near future," his spokesman Wahid Omar has said.
Omar said Tuesday that President Karzai would attend a summit of Persian-speaking states during his official visit to Tehran, a Press TV correspondent reported.
Iranian President Mahmoud Ahmadinejad's guest list includes his Tajik counterpart Emomali Rahmon.
During the Iranian Norouz (New Year) in March, Tehran hosted the third trilateral meeting of officials from the three neighboring countries.
The spokesman did not mention the exact date of Karzai's visit, but the Afghan leader is expected in Tehran by the end of this week.