North America
Iran
Iraq
Katyusha rocket hits US military camp near Baghdad International Airport
A rocket has hit an Iraqi military base hosting US forces near Baghdad International Airport, Iraqi security and military sources say.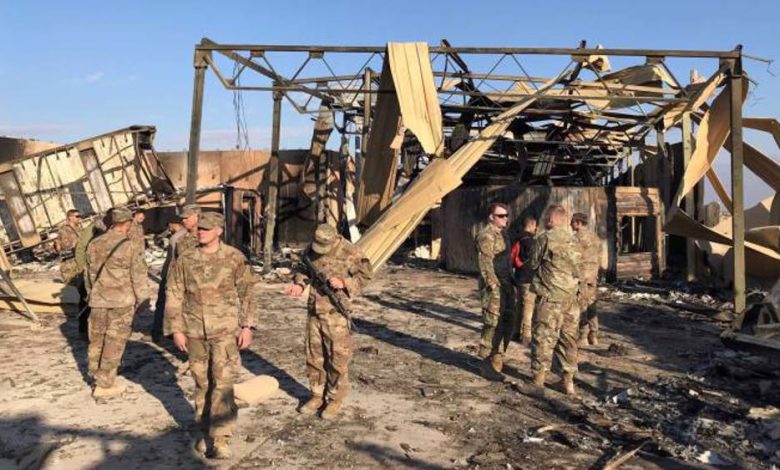 According to Iraq's military sources, a Katyusha rocket struck the Camp Victory near Baghdad International Airport on Wednesday morning. The sources said nobody was hurt in the incident.
Earlier in the day, four rockets hit the base, which hosts American forces. The base was targeted by two drones on Monday, which US forces claimed was foiled.
Ain al-Asad Air Base in the Anbar province was also the target of a drone strike on Tuesday.
The American forces' positions in Iraq have been attacked several times in recent days, as Iran and Iraq marked the second anniversary of the US assassination of two key anti-terror and anti-imperialist commanders, Lieutenant General Qassem Soleimani and Abu Mahdi al-Muhandis, at Baghdad International Airport.
Iraqis have been firmly pushing for the expulsion of American forces from their country since the US assassination, carried out on January 3, 2020.
Two days after the heinous crime, the Iraqi parliament passed a law requiring the Iraqi government to end the presence of the US-led foreign forces in the Arab country.
Five days after it, Iran's Islamic Revolution Guards Corps (IRGC) launched a volley of ballistic missiles at Ain al-Asad airbase in Iraq's western province of Anbar and at another airbase in Erbil in the Kurdistan Region. Over 100 American troops were later diagnosed with "traumatic brain injuries" in Ain al-Asad.
Ain al-Asad has been repeatedly targeted ever since.