Africa
Kenya police shooting kills 2 opposition protesters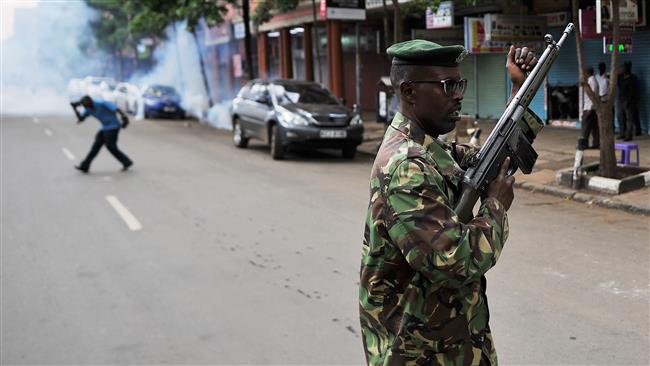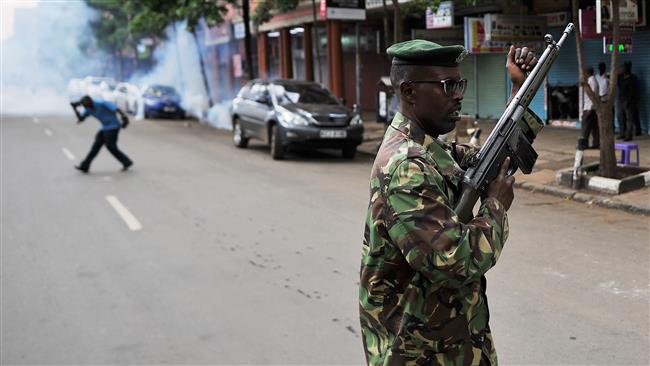 Police in Kenya shot and killed two opposition protesters who allegedly threw rocks at a police station, while police used tear gas on rallies in the capital and elsewhere demanding reforms ahead of the new presidential election this month.
At the same time, opposition leader Raila Odinga told The Associated Press he's willing to return to the race if the government is "ready to do business and deal" on reforms.
Three other protesters had gunshot wounds in the deadly confrontation in the Odinga stronghold of Siaya County in western Kenya, Bondo police chief Paul Kiarie said.
A statement by national police spokesman George Kinoti said a crowd of about 2,000 people threw rocks at the police station and robbed shops, leading to the shooting, which is being investigated.
The demonstrations defied a new government ban on opposition protests in the central business districts of Kenya's three largest cities, while concerns rose again about election-related violence in East Africa's largest economy.
In the capital, Nairobi, police fired tear gas as opposition supporters tried to march to the central business district. In Kisumu city, local television showed running battles with stone-throwing youth. Police also used tear gas in Mombasa, said opposition legislator Abdulswamad Shariff Nassir.
The government on Thursday banned the protests, citing "imminent danger of breach of peace." Human rights groups protested, with some pointing out that police have killed at least 37 people in demonstrations since the results of the August election were announced.
The Supreme Court annulled that vote, citing irregularities, and called for a new one. It is set for October 26.
"This ban, announced just two weeks ahead of a fraught repeat presidential election, is likely to become a basis for heavy-handed police crackdowns," said Michelle Kagari, a deputy regional director with Amnesty International.
Opposition coalition Chief Executive Officer Norman Magaya said police have allowed government supporters into the banned protest areas and that they were attacking opposition supporters.
Opposition leaders have called for daily demonstrations. Odinga, whose legal challenge led the court to nullify President Uhuru Kenyatta's re-election, this week said he has left the race because no reforms to electoral commission have been made.
But in an interview in London, Odinga told the AP hes willing to return if that changes. If the government and electoral commission are "ready to do business and deal, we are ready to jump in the field," he said.
The election commission has said the new vote will go ahead with all eight candidates who ran in August and that Odinga is still considered a candidate as he has not formally withdrawn. No candidate aside from Odinga and Kenyatta received even 1 percent of the vote.
(Source: AP)