Turkey
Kerry asks Turkey to help confront ISIL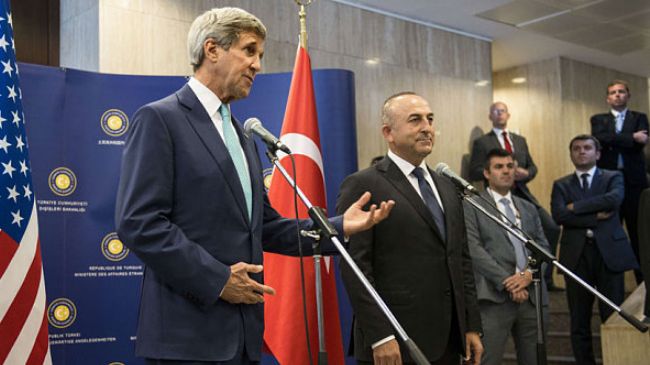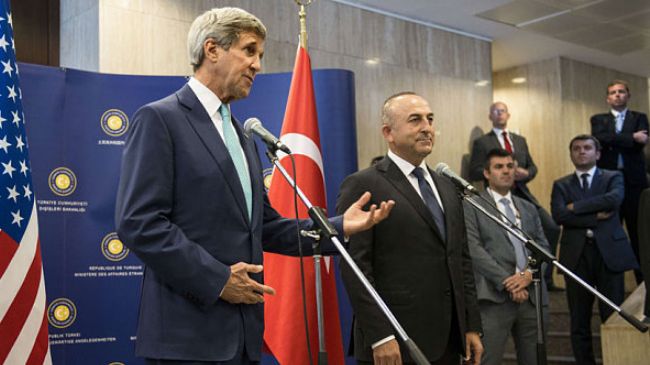 US Secretary of State John Kerry has arrived in Turkey to rally support for more military action against the ISIL terrorist group after Ankara refused to allow its air bases to be used for attacks on the group.
Kerry, who is touring the Middle East to deal with the ISIL crisis, arrived in Ankara on Friday to hold talks with Turkey's leaders, including President Recep Tayyip Erdogan, Prime Minister Ahmet Davutoglu and Foreign Minister Mevlut Chavushoglu.
On Thursday, the top US diplomat traveled to Saudi Arabia for a high-level strategy session with representatives from 10 Arab nations on how to confront and ultimately destroy ISIL.
The meeting in Turkey came a day after the country said it will not allow a US-led military coalition to use its air bases in order to launch attacks on ISIL terrorists' hideouts in neighboring Iraq and Syria.
Turkey is reluctant to take a stronger role in the coalition against ISIL militants in fear of aggravating a hostage situation.
ISIL militants have held hostage 49 Turkish nationals, including diplomats and children, since June. They were abducted from the Turkish consulate in Mosul. They were abducted from the Turkish consulate in Mosul, Iraq.
Turkey has been criticized for providing arms and other supplies to ISIL and other militant groups fighting the Syrian government.
Critics say Ankara, which has been pushing for ouster of Syrian President Bashar al-Assad, allowed members of different militant groups, including the ISIL, to easily enter the battlefield in neighboring Syria.
ISIL, also known as ISIS or IS, was reportedly trained by the CIA in Jordan. The group, which controls large parts of Syria's northern territory, sent its fighters into neighboring Iraq in June, quickly seizing large swaths of land straddling the border between the two countries.