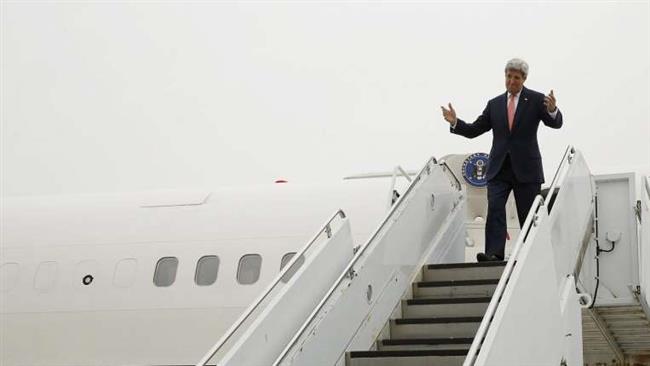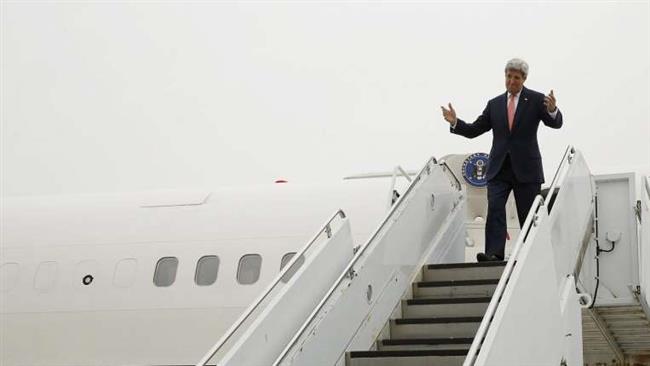 US Secretary of State John Kerry has arrived in Hiroshima, Japan in what is the first-ever visit to the atomic-bombed city by a US secretary of state.
Kerry arrived at a US military base on Sunday and his visit is seen as a way to prepare for a potential trip to Hiroshima by President Barack Obama, as the first US president to visit the city, when he travels to Japan for a G-7 leaders summit in late May.
Kerry along with some other foreign ministers will visit Peace Memorial Park as well as a museum dedicated to the destruction of the city by an American atomic bomb on August 6, 1945.
About 140,000 people were killed in the bombing which was followed by another US atomic bombing on the port city of Nagasaki, killing about 70,000 people on August 9.
Kerry intends to visit the memorial to "recognize the huge loss of life" during the war, said State Department spokesman Mark Toner.
"It is also an acknowledgement that since the end of World War II that the United States and Japan have become the closest of friends and strong allies," he added.
Kerry, who will also attend a two-day G-7 gathering to discuss a range of issues, said countries should take collective action in order to solve global threats posed to international peace.
"Gatherings, such as this one are important opportunities to help us address urgent international political and security concerns and to speak with one, clear voice on concrete actions needed," Kerry told Hiroshima newspaper Chugoku Shimbun.
The G-7 meeting will be attended by diplomats from nuclear-armed Britain and France, as well as Canada, Germany, Italy and Japan.
The diplomats will discuss terrorism, maritime security in the South China Sea as well as the refugee crisis in Europe and the Middle East.
Kerry arrived in Japan after his visit to Afghanistan where he met with Afghan President Ashraf Ghani on Saturday.