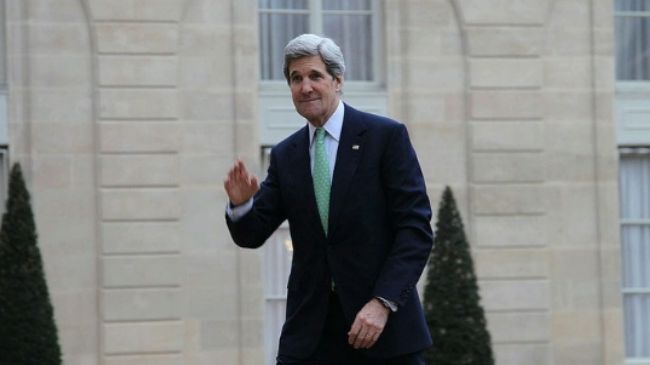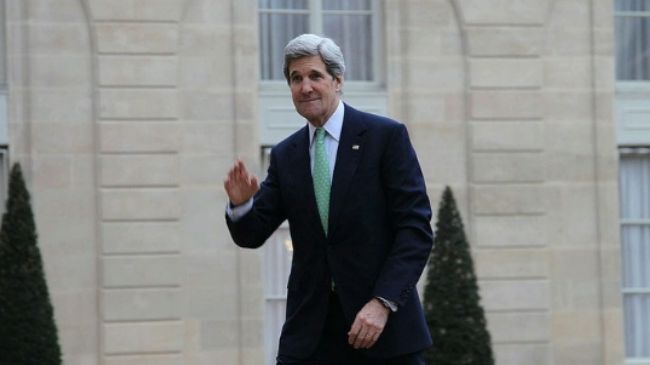 US Secretary of State John Kerry is planning to begin a tour of Europe and Middle East next week that includes meetings with NATO officials and Israeli Prime Minister Benjamin Netanyahu.
Jen Psaki, the State Department spokeswoman, has said that Kerry will leave Monday for Brussels to attend the North Atlantic Treaty Organization Foreign Ministerial and associated meetings Dec. 3 and 4.
Among topics to be discussed with Netanyahu, when he arrives in the Palestinian occupied territories, will be Iran's nuclear deal with the six world powers as well as the Palestinian-Israeli talks.
Netanyahu is among rare officials who have denounced the agreement reached last week in Geneva after four days of intense talks between Iran and the P5+1 – the five permanent members of the UN Security Council plus Germany. Almost all politicians have praised the deal as a crucial step taken by both sides to end a decade-long dispute over Tehran's nuclear energy program.
Kerry postponed his previously scheduled trip to Israel last week and traveled instead to Geneva to join his counterparts from Britain, China, Russia, France, and Germany during talks with the Iranian nuclear negotiating team.
Kerry is set to also meet with acting Palestinian Authority chief Mahmoud Abbas in Ramallah, West Bank, to discuss the negotiations with Israelis.
The top US diplomat also will make stops in Chisinau, Moldova, to discuss bilateral issues and that country's path toward European integration. Last week, Kerry dropped plans to attend a meeting of the Organization for Security and Cooperation in Europe in Ukraine after that country halted plans for trade and political deals with the European Union.
The EU blamed political pressure from Russia for Ukraine's about-turn.