Middle East
Kerry to Visit Saudi Arabia on Friday for Iraq Talks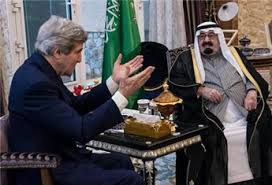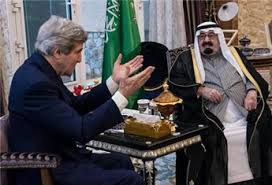 US Secretary of State John Kerry will travel to Saudi Arabia on Friday for talks with King Abdullah about the crisis in Iraq.
Speaking on the sidelines of talks at NATO, Kerry announced the extra stop on his current whirlwind tour saying he would stress "the great urgency" of the conflict in Iraq and brief Saudi leaders on his visits to Baghdad and Arbil this week.
"President Obama has also asked me to travel to Saudi Arabia on Friday in order to meet with King Abdullah to discuss regional issues, including clearly the situation in Iraq," Kerry told a press conference Wednesday.
The two men would also talk about "how we can counter the sheer threat that is posed by ISIL as well as to discuss our support for the moderate opposition in Syria."
"None of us need to be reminded that a far away threat can have tragic consequences at home in the most unexpected way, the most unexpected moment," Kerry added.