Afghanistan
Key Taliban Commander Killed in Northwestern Afghanistan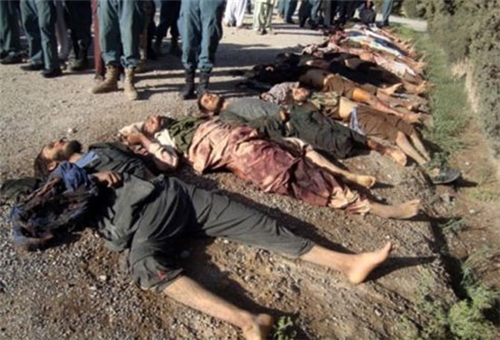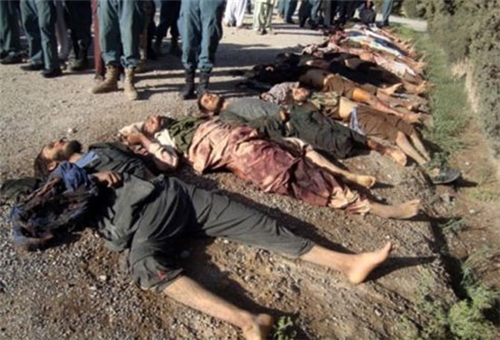 A key Taliban commander was killed in the Northwestern Afghan province of Faryab on Monday, Spokesman of Faryab Governor Ahmad Javid said.
"During the conflicts between the Afghan security forces and Taliban militia, a top commander and 6 other members of the group were killed and 5 more were wounded," Javid told FNA on Monday.
According to Javid, the Taliban commander named, Qari Ziaeddin, was killed in Qeisar region of Faryab province during conflicts between the Afghan forces and Taliban militia, which also resulted in the injury of an Afghan policeman.
The Taliban commander was killed two days after the polling for Afghanistan's presidential election was successfully held in a largely peaceful manner despite some attacks and complaints, Afghan election officials said. The voters also cast their votes for provincial councils' candidates on the same day.
Out of 12 million eligible Afghans, nearly 7 million voters, 36 percent of them women, cast their ballots, according to election officials.
UN Secretary-General Ban Ki-moon congratulated Afghans on Saturday's "historic" presidential and provincial council elections, calling them "an important step forward in Afghanistan's first democratic transition of power."
"The millions of women and men who cast their ballots are a testament to the courage and the commitment of Afghans to exercise their rights and shape their future," Ban said in a statement issued by his spokesperson on Sunday, adding that he welcomed "their momentous achievement".
"Afghans braved threats and intimidation to exercise their right to vote, and in doing so, they have sent a powerful message that the perpetrators of violence cannot win," he said.