Europe
Kiev accuses Russia of being behind protests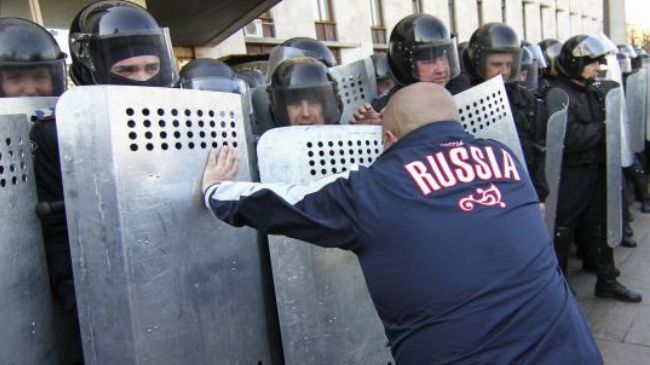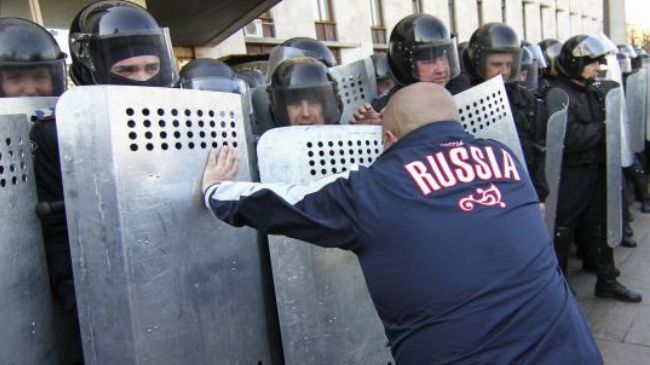 Ukraine has accused Moscow of being behind pro-Russia protests in several major cities in the eastern part of the country.
Ukrainian Interior Minister Arsen Avakov accused Russian President Vladimir Putin and Viktor Yanukovych, Ukraine's deposed president, over protests in Donetsk, Lugansk, and Kharkiv on Sunday.
"Putin and Yanukovich ordered and paid for the latest wave of separatist disorder in the east of the country. The people who have gathered are not many but they are very aggressive," Avakov said in a statement.
The interior minister added that police would restore order in the cities without resorting to violence.
Earlier in the day, Ukraine's acting President Oleksandr Turchynov held an emergency meeting with the country's security chiefs in the capital Kiev, parliamentary press service said.
It also said the president canceled a planned trip to Lithuania due to the situation.
Tensions between the Western powers and Moscow heightened after Crimea declared independence from Ukraine and formally applied to become part of the Russian Federation following a referendum on March 16, in which nearly 97 percent of voters in Crimea chose to rejoin Russia.
On March 21, the Russian president signed into law documents that officially made the Black Sea peninsula part of the Russian territory despite condemnation from the West and the new Ukrainian government.
The move sparked angry reactions from the US and the European Union, both imposing punitive measures against a number of Russian officials and authorities in Crimea.