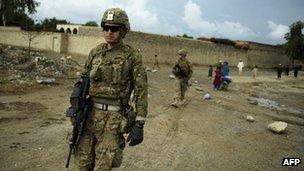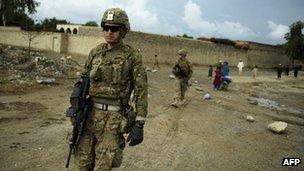 Killer NATO apologized (!)after it said its troops mistook two Afghan boys for insurgents and shot them dead late last month.
"I offer my personal apology and condolences to the family of the boys who were killed," said Gen. Joseph Dunford, commander of the International Security Assistance Force, CNN reported.
"I am committed to ensuring we do the right thing for the families of those we harmed, as well as for the community in which they lived. We take full responsibility for this tragedy. "
The shooting took place February 28 in a district in Southern Afghanistan's Uruzgan province.
Troops fired at the boys after mistaking them for insurgent forces, NATO said.
A joint Afghan-ISAF investigation team visited the district Saturday to meet with local leaders.