North America
Killer vaccine? 'Healthy' South Florida doctor died 2 weeks after receiving COVID-19 vaccine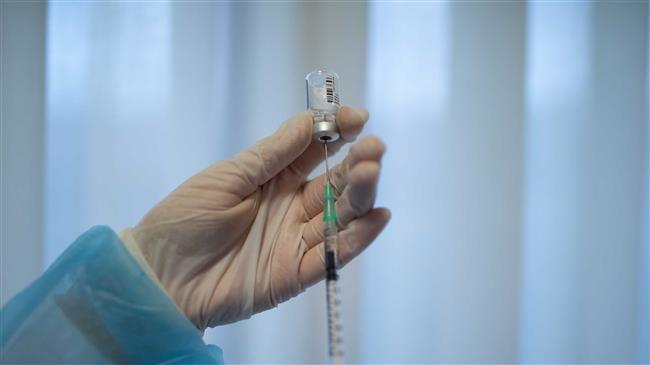 Two weeks after getting a first dose of a Pfizer COVID-19 vaccine, a 56-year-old American doctor in South Florida has died, the US media have reported.
Dr. Gregory Michael, a Miami-Beach obstetrician, was in good health, the Sun-Sentinel reported.
Health officials from Florida and the Centers from Disease Control and Prevention (CDC) are investigating whether the vaccine played a role in his death, which possibly is the country's first death linked to the vaccine.
The doctor (pictured below) received his first dose of the Pfizer-BioNTech vaccine on December 18 at Mount Sinai Medical Center, according to his wife, Heidi Neckelmann.
Small spots began to appear on his feet and hands after three day and he went to the emergency room at Mount Sinai, where he has worked in private practice for 15 years, according to reports.
According to his wife, Michael's blood count was far below normal ranges, and he was admitted to the intensive care unit.
Doctors tried for two weeks but could not raise Michael's platelet count. "Experts from all over the country were involved in his care," she wrote. "No matter what they did, the platelets count refused to go up."
Michael was "conscious and energetic" through the process, but just days before a last resort surgery, he suffered a stroke and died.
Michael's wife said that he spent the pandemic delivering hundreds of babies and was a COVID-19 vaccine advocate.
On Friday, the Iranian Red Crescent Society (IRCS) said the import of American Pfizer COVID-19 vaccines had been cancelled after Leader of the Islamic Revolution Ayatollah Seyyed Ali Khamenei banned the purchase of coronavirus vaccines produced by the United States and Britain.
"The import of 150,000 doses of the coronavirus vaccine [developed by] Pfizer Inc from the United States to the country by the Iranian Red Crescent Society is cancelled," the IRCS spokesman Mohammad Hassan Qosian Moqaddam told IRNA on Friday.
US COVID-19 vaccines are more dangerous than the virus itself, because they have not been tested properly, according to E Michael Jones, an American writer and former professor.
In an interview with Press TV, Professor Jones said, "The people in America right now are afraid of the vaccines."