North America
Kingdom of lies, tricks US claims toxic chemical used in Syria this month by govern.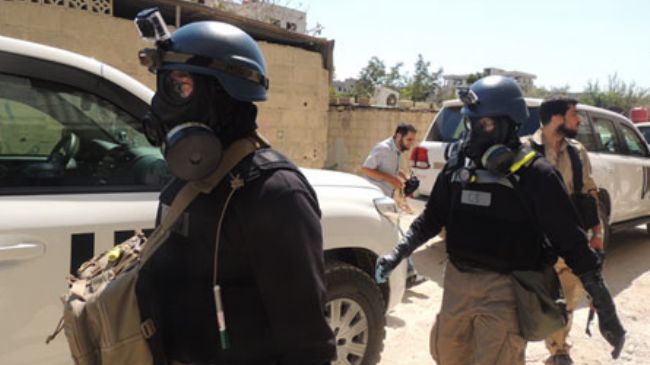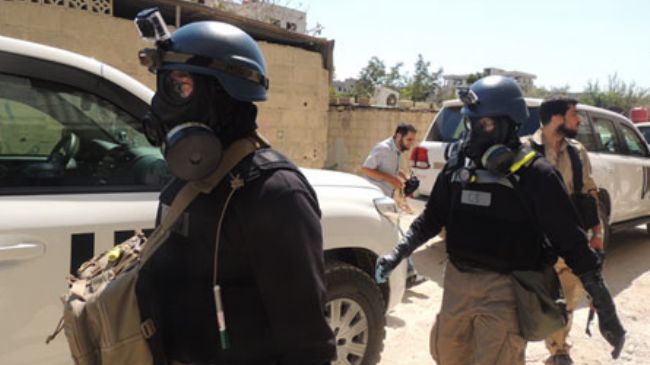 The United States claims it has indications that a "toxic industrial chemical" was used in Syria earlier this month by the government of President Bashar al-Assad.
The US State Department said on Monday that the toxic chemical used in the village of Kfar Zeita on April 11 might have been chlorine.
"We have indications of the use of a toxic industrial chemical," State Department spokeswoman Jen Psaki said.
"We are examining allegations that the government was responsible," she added.
"We take all allegations of the use of chemicals in combat use very seriously," she said. "We'll work with the OPCW, who is obviously overseeing the implementation, and determine if any violation occurred."
The village of Kfar Zeita is located in Hama province, about 125 miles north of Damascus.
The Syrian government and the foreign-backed militants reported a poison gas attack in the village on April 11 with each side blaming the other.
Last August, over 1,300 people were killed in a chemical attack in the suburbs of Damascus. UN special investigator Carla Del Ponte said that according to testimony the UN has gathered, the militants conducted the attack and used the deadly nerve agent sarin against civilians.
The head of the international chemical weapons mission for Syria estimated on Saturday that the government had removed or destroyed 80 percent of its chemical arms.
Syria has been experiencing deadly unrest since March 2011. The Western powers and their regional allies — especially Qatar, Saudi Arabia and Turkey — are said to be supporting the militants operating inside Syria.
According to a new report by the Wall Street Journal, the US and Saudi Arabia have provided Syria's Western and Arab-backed militants with advanced antitank missiles as part of an ongoing campaign to provide the militants with heavy weaponry.