Latin America
North America
World News
Kremlin denies Trump claim on Russia's military withdrawal from Venezuela
Russia has denied US President Donald Trump's claim that Moscow is reducing the number of its "people" in Venezuela.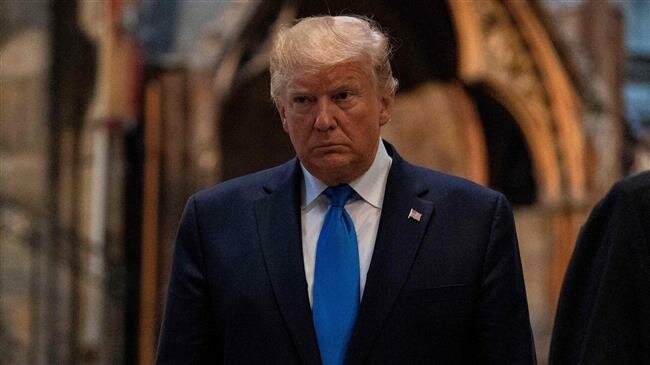 Trump, who is on a three-day trip to the UK, made the claim in a tweet from London on Monday without providing further details.
Russia has informed us that they have removed most of their people from Venezuela.— Donald J. Trump (@realDonaldTrump) June 3, 2019
The Kremlin said Tuesday that it had not "officially informed" Washington of such arrangements and it appeared that Trump's statement was solely based on newspaper reports.
The American head of state's remarks came shortly after the Kremlin denied a Wall Street Journal report that stated Moscow was going to cut the number of its military experts in Venezuela from about 1,000 to "just a few dozen."
Citing an unnamed source, the American daily reported on Sunday that Russian state defense contractor Rostec, which trains Venezuelan troops and offers advice on securing arms deals, had arrived at the decision amid the political and economic crisis gripping the Latin American nation.
Rostec, however, was quick to deny the report in its entirety, saying in a press release that the WSJ had "overestimated the numbers of Rostec staff in Venezuela by several times" and that the numbers had actually remained "unchanged for many years."
Russia rejects reports experts withdrawn from VenezuelaRussia has rejected US media reports about the withdrawal of Russian military specialists and advisors from Venezuela.
"As for technical experts, they come to the country from time to time in order to repair previously delivered equipment and provide technical maintenance," Rostec added.
The report described the alleged withdrawal as an "embarrassment" for Venezuelan President Nicolas Maduro, who is facing calls from US-backed opposition leader Juan Guaido to step down.
It also said the pullout was a sign that Moscow was Maduro's "political and economic resilience against growing US pressure."
Trump stirring confusion
Soon after the tweet, the Washington Post published an article criticizing Trump and his administration for sending "puzzling" messages on Russia's presence in Venezuela.
Trump's Monday claims came a month after his National Security Adviser John Bolton, and Secretary of State Mike Pompeo warned Moscow against increased Russian military, diplomatic and economic support in support of Maduro while Washington and its allies called for his ouster.
Pompeo said back then that the Kremlin's actions were "destabilizing for Venezuela and for the US-Russia bilateral relationship."
Bolton also said then that Washington was implementing the 1828 Monroe Doctrine to keep outside powers from intervening in the Western Hemisphere.
More Russian troops may arrive in Venezuela: Deputy FMVenezuela's deputy foreign minister says more Russian troops may arrive in his country.
The Post noted that around the same time, Trump contradicted his hawkish aides and said that Russian President Vladi­mir Putin had assured him in a phone call that Moscow was "not looking at all to get involved in Venezuela, other than he'd like to see something positive happen."
Ever since backing Guaido's bid to oust Maduro in January, Washington and Congress members have denounced Moscow's extensive economic and military ties with Caracas.
Maduro and his allies have condemned the Trump administration's invocation of the Monroe Doctrine — which has connotations of US interventionism in Latin America.