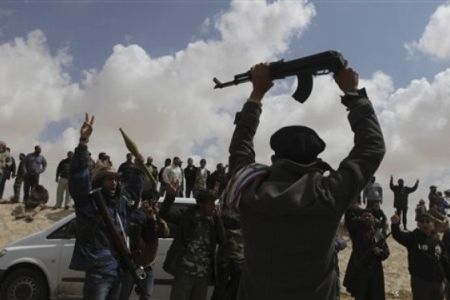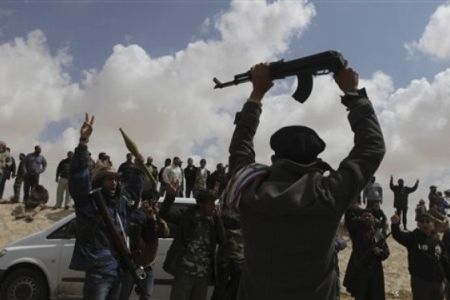 Saleh Muhammad al-Zaruq, head of security forces in the Libyan town of Kufra, has reportedly joined the Libyan revolutionaries.
Accompanied by forces under his command, the security chief announced his support for the Libyan revolutionary forces, breaking away from the regime of the embattled Libyan ruler Muammar Gaddafi, Al Jazeera has reported.
This comes just days after Libya's Foreign Minister Moussa Koussa fled to Britain, announcing his resignation.
Former foreign minister, Ali Abdussalam Treki, who was due to be Libya's new UN ambassador has also defected.
About a dozen other senior officials have left Gaddafi's inner circle and are reportedly in Britain.
This is while the battle between Libyan revolutionaries and forces loyal to Gaddafi continues to rage in the North African country.
Revolutionary forces have reportedly repelled attempts by Gaddafi's troops to enter the Libyan town of Misratah from three fronts.
The revolutionaries say troops loyal to Gaddafi use Israeli-made weapons to target Misratah.
Meanwhile, opposition forces claim to have captured the strategic oil port town of Brega on Saturday.
Airstrikes by the US-led military coalition targeted points in and around Brega overnight.
The Libyan government says at least 114 people, including several civilians, have been killed and 445 others injured in US-led aerial attacks in the oil-rich country.
Libyan revolutionaries are fighting to unseat Gaddafi after suffering under his despotic rule for over 41 years.