Iraq
Kurdish fighters foil ISIL attacks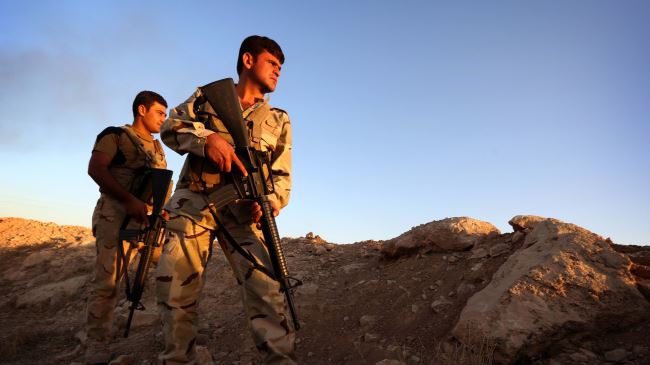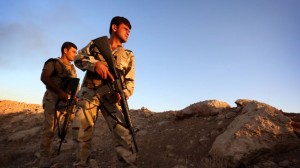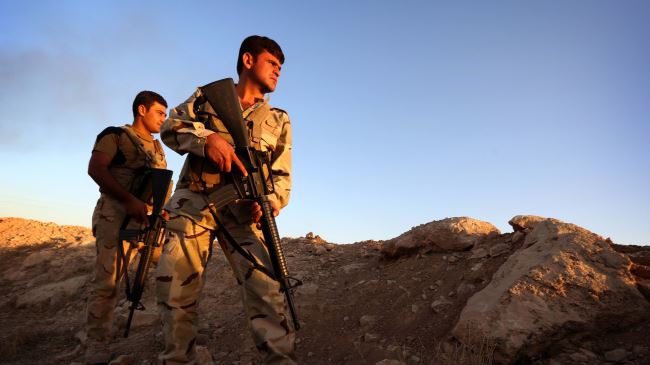 Kurdish Peshmerga forces backed by the Iraqi air force have managed to foil attacks by ISIL Takfiri terrorists in two areas in northern Iraq.
According to Iraqi media reports, the ISIL militants carried out attacks on two villages in the Tuz Khurmatu district, which were repelled by Kurdish forces.
A number of ISIL Takfiri militants were reportedly killed in the clashes while the terrorists were forced to retreat to another village in the region.
Meanwhile, an informed Peshmerga source said that the Peshmerga fighters captured several armored vehicles belonging to ISIL terrorists.
Reports also say that the fighting is still continuing between the two sides in Tuz Khurmatu.
The ISIL has taken several towns since it intensified its attacks in Iraq in mid-June, threatening to disintegrate the country. The terrorist group has been committing unprecedented crimes in those areas, including the mass execution of civilians as well as army troops and officers.
The Iraqi army is engaged in fierce fighting with the militants to push them out of the captured areas.
On Sunday, Kurdish Peshmerga forces retook the town of Makhmour along with al-Gweir, some 28 miles (45 kilometers) from Erbil, which is in the semi-autonomous Kurdistan region.
Some Kurdish media have underscored the significant role of Iranian forces and the Iraqi army in liberating the areas from the ISIL's grip. The media reports say Iranian forces have a decisive presence on the battlefield of the fight against the Takfiri terrorists.
Tens of thousands of people have been displaced after their cities were captured by the ISIL militants.