Syria
Kurdish fighters recapture areas in northeast Syria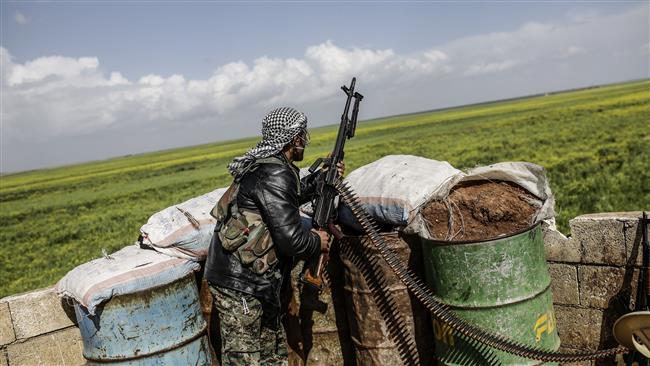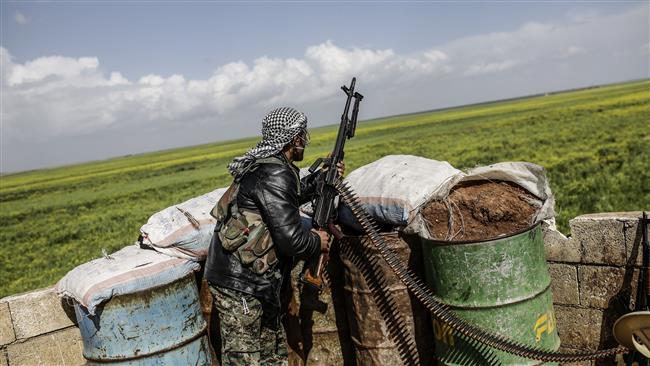 Kurdish fighters have retaken more areas from the ISIL Takfiri militants in northeastern regions of Syria, opposition sources say.
Kurdish fighters retook more land from the ISIL terrorists in the town of Tal Tamer in northeastern Syrian province of Hasakah, the London-based so-called Syrian Observatory for Human Rights said on Sunday.
It added that Kurdish fighters have seized several new areas across the militancy-riddled region.
Latest reports indicate that several ISIL terrorists as well as two Kurdish fighters have lost their lives in fierce clashes over the past 24 hours.
The YPG forces have made several territorial gains against the ISIL since liberating the Kurdish border town of Kobani in January after months of clashes with the terrorist group.
According to reports on February 24, the ISIL militants kidnapped an estimated 220 Assyrian Christians from the nearby villages in Tal Tamr countryside.
The violent clashes erupted after ISIL militants attempted to overrun the strategic town in early March.
Kurdish forces say they have intensified efforts to flush out the militants form the troubled region in recent weeks.
The ISIL militants, with members from several Western countries, control parts of Syria and Iraq, and have been carrying out horrific acts of violence such as public decapitations and crucifixions against all ethnic and religious communities.
Syria has been grappling with a deadly crisis since March 2011. The violence fueled by Takfiri groups has so far claimed the lives of over 222,000 people, according to the observatory.
The United Nations High Commissioner for Refugees (UNHCR) says over 7.2 million people have been internally displaced, and more than three million fled the country.