Iraq
Kurdish forces liberate seven Iraqi villages from Daesh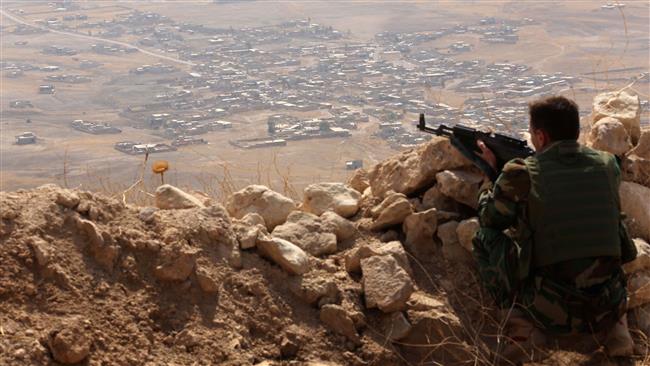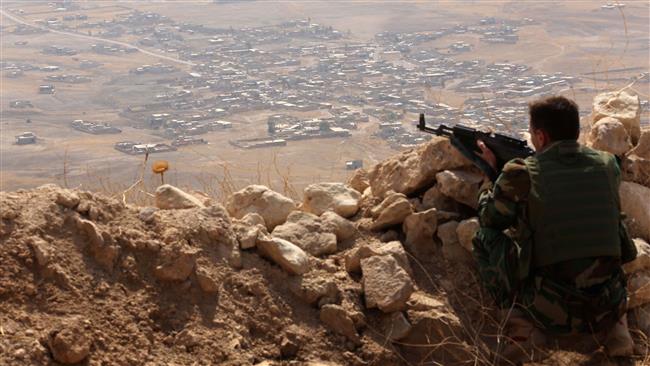 Kurdish Peshmerga fighters have managed to retake seven villages in the northern part of Iraq from Takfiri Daesh militants as they continue to push the terrorists back from the area.
The US-led Combined Joint Task Force, in a statement released on Friday, said Peshmerga fighters have taken full control of more than 200 square kilometers (80 square miles) near the town of Tuz Khurmatu, situated 175 kilometers (110 miles) north of the capital, Baghdad, since August 26, "liberating seven villages."
In a separate development, more than a dozen Takfiri Daesh militants have been killed in infighting over the distribution of property stolen during attacks in Iraq's embattled northern city of Mosul.
The Kurdistan Democratic Party (KDP) spokesman in Mosul, Saeed Mamouzini, told Arabic-language al-Sumaria satellite television network on Friday that members of the Daesh-linked Abu Abdulrahman al-Ofri and Abu Janah al-Mosuli terrorist groups turned on each other following disagreement over property and money in the Baaj district of militant-held Mosul, situated some 400 kilometers (248 miles) northwest of the capital, Baghdad.