Iraq
Kurdish forces' rockets strike Iraq's ISIL-held Mosul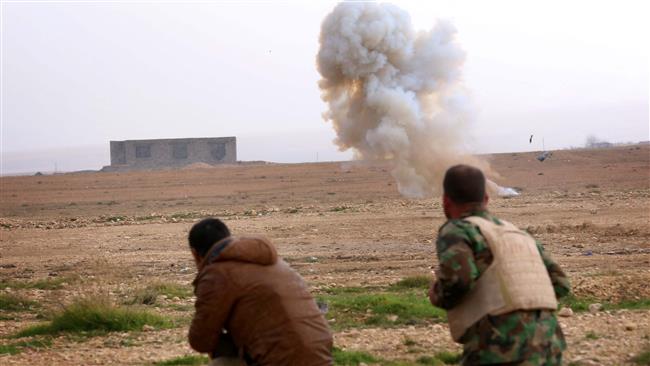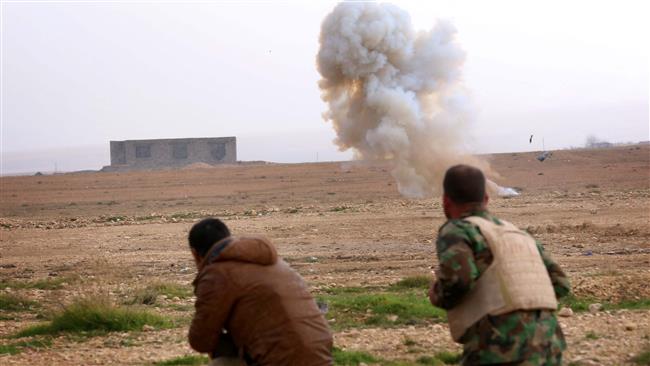 Iraq's Kurdish forces have launched a rocket attack on the northern city of Mosul, which is controlled by the ISIL Takfiri terrorists.
During the attack, which was the first of its kind since the terrorists overran Mosul last summer, 20 Grad missiles were fired into the city on Friday, a Kurdish officer said on Saturday.
They launched the assault after receiving information that the ISIL militants were assembling to meet near the Zuhour neighborhood.
"We hit their positions," said Captain Shivan Ahmed from the unit that carried out the rocket attack.
An unnamed top Kurdish military source also said in a statement that the attack created "great fear into the hearts of the terrorists."
Peshmerga fighters have recently reclaimed around 500 square kilometers of territory after launching a ground operation northwest of Mosul. The new gain cut ISIL's main supply line from the city to the west.
Twenty-one ISIL terrorists were killed during the offensive, the Kurdish officials said.
ISIL started its campaign of terror in Iraq in early June 2014. The heavily-armed militants took control of Mosul before sweeping through parts of the country's Sunni Arab heartland.
The terrorists have been carrying out horrific acts of violence, including public decapitations, against all Iraqi communities such as Shias, Sunnis, Kurds, and Christians.
The Iraqi army, backed by pro-government tribes, Shia volunteers and Kurdish Peshmerga forces, has so far managed to make significant gains in the fight against the terrorists.